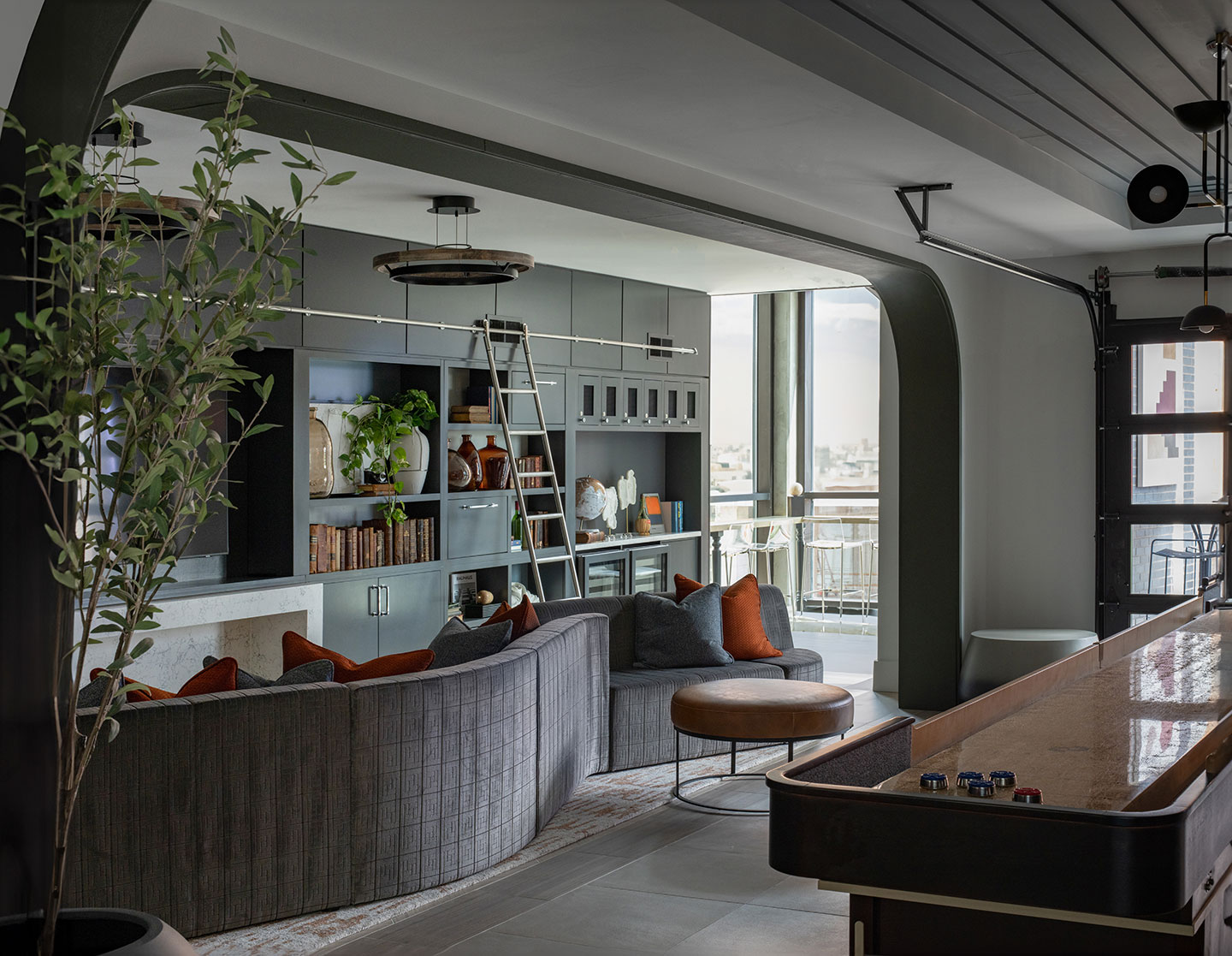 Services
Architecture, Interiors, Landscape Architecture
Project Size
298 units
30,000 sf retail
A Tapestry of History and Elegance.
Raleigh, NC
The Signal's interior design vision is a rich tapestry of history woven into the fabric of the building. The design approach reverently embraces the site's illustrious past, with a keen focus on its railroad roots and neighborhood context.
Awards

Downtown Raleigh Alliance
Weaving a Historic Tapestry.
A nod to the bygone era of the Seaboard Air Line Railroad, the heart of this space pulsates with whimsical artwork, seamlessly weaving historical images and the railway's iconic logo into the very essence of the design. It pays a graceful tribute to the aesthetics of the neighboring historic homes and esteemed William Peace University. Marble tiles, meticulously crafted crown moldings, intricate spindle woodwork, and delicately ornamented plaster accessories grace the interiors, echoing the elegance of the former train station.
Library & Lounging.
Spaces ensconced in a library motif unfold, revealing a sanctuary complete with a wine lounge, towering built-in bookshelves, a gracefully gliding ladder, and bespoke wine lockers. Elsewhere, a two-story lounge centers around a sprawling communal study table, illuminated by the soft glow of library lights.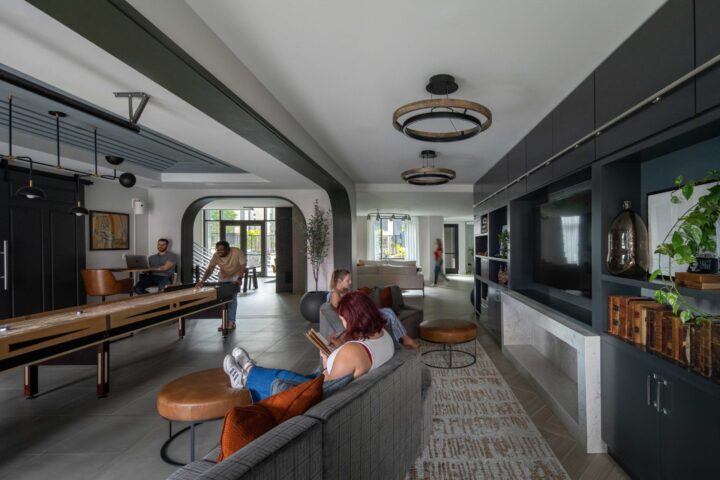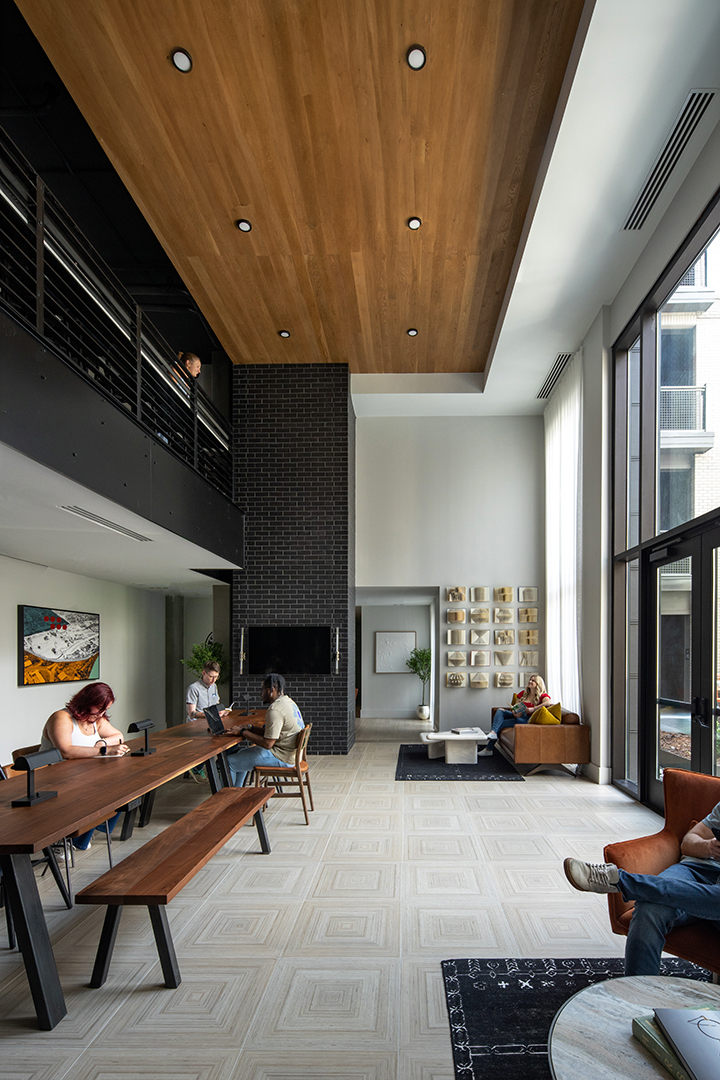 Signaling the Future.
With a profound understanding of the site's context and a reverence for its diverse historical influences, Cline celebrated the stories shaping this remarkable space. The Signal stands as a testament to the power of design to honor the past while embracing the future.