Services
Architecture, Interiors, Landscape Architecture
Project Size
298 units
30,000 sf retail
Railway Past Propels the Future.
Raleigh, NC
Seaboard Station, located east of Capital Boulevard, is a 9-acre site previously underutilized despite its proximity to the city's bustling downtown. The client envisioned a mixed-use development that would revitalize the area while honoring its history and meeting the growing community's needs. The primary goal of the multi-phased development was to create a space where people could live, work, and connect. In doing so, the first three phases include approximately 600 apartments spread across three buildings overlooking 95,000 square feet of ground-floor retail and/or commercial space and a 149-room Hyatt House hotel with a rooftop bar and lounge. The Signal comprises the first phase and includes 298 units and 30,000 square feet of retail space.
Awards

Downtown Raleigh Alliance
Capturing history through art.
The design team approached the first phase with a deep understanding of the site's context and history, including its railroad, residential, industrial, and educational influences. The interior design incorporates whimsical artwork inspired by historical images and the former Seaboard Airline Railway, the site's primary, former user.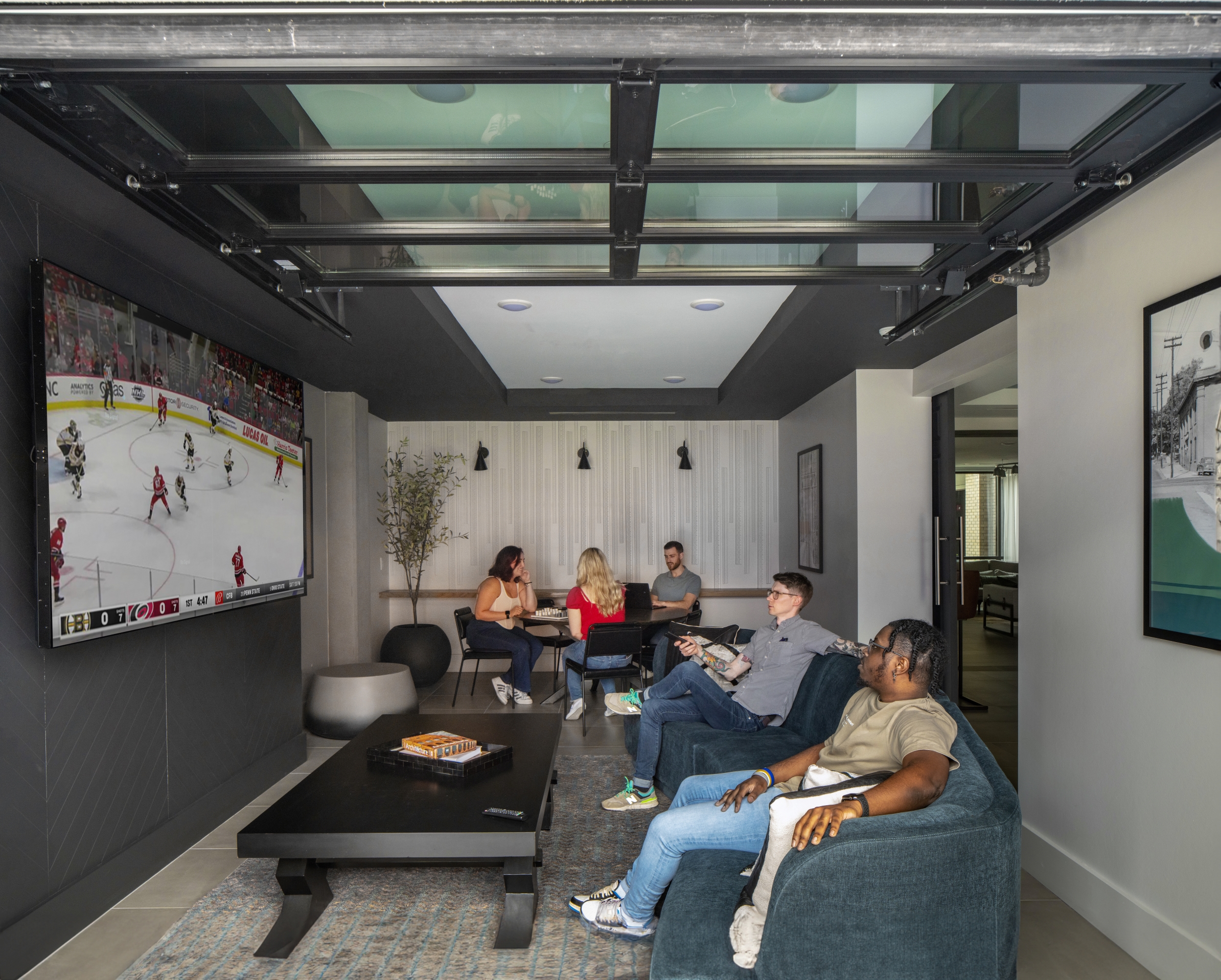 Absorbing the historic context.
Homage to nearby historic mansions and William Peace University, using marble tile, traditional crown molding, arched openings, and traditional door styles were utilized. The neighboring university-inspired shared spaces and amenities feature a library motif, a wine lounge, floor-to-ceiling built-in bookshelves, a rolling ladder, and wine lockers. The two-story lounge, centered around a long study table with library lights, promotes collaboration and a sense of community.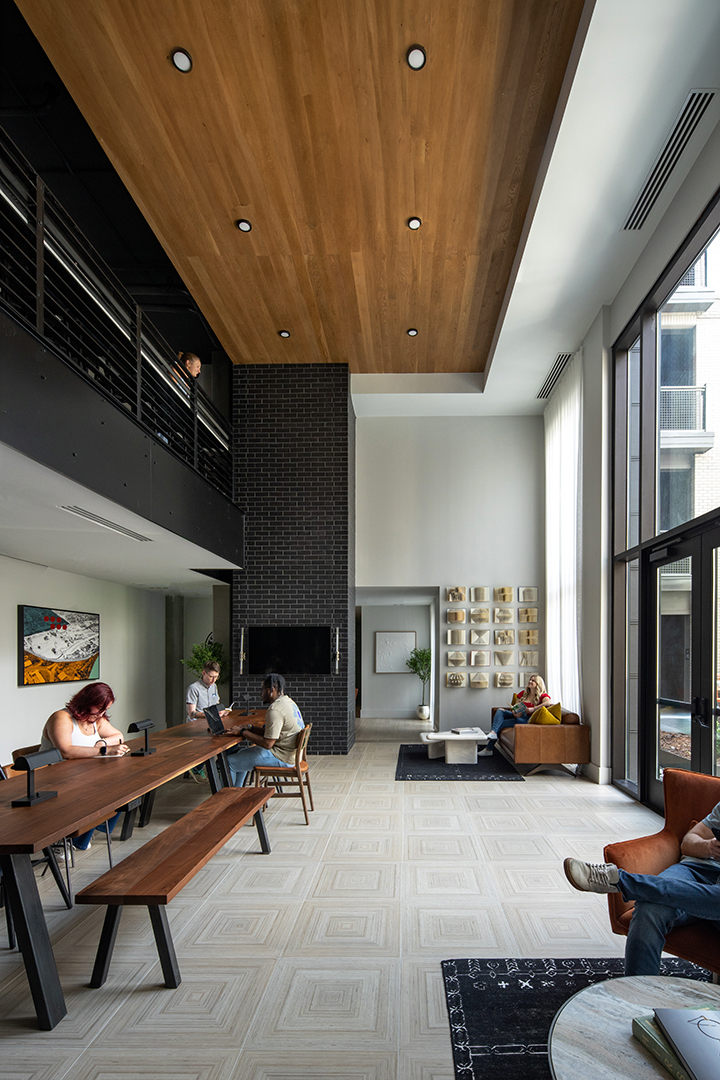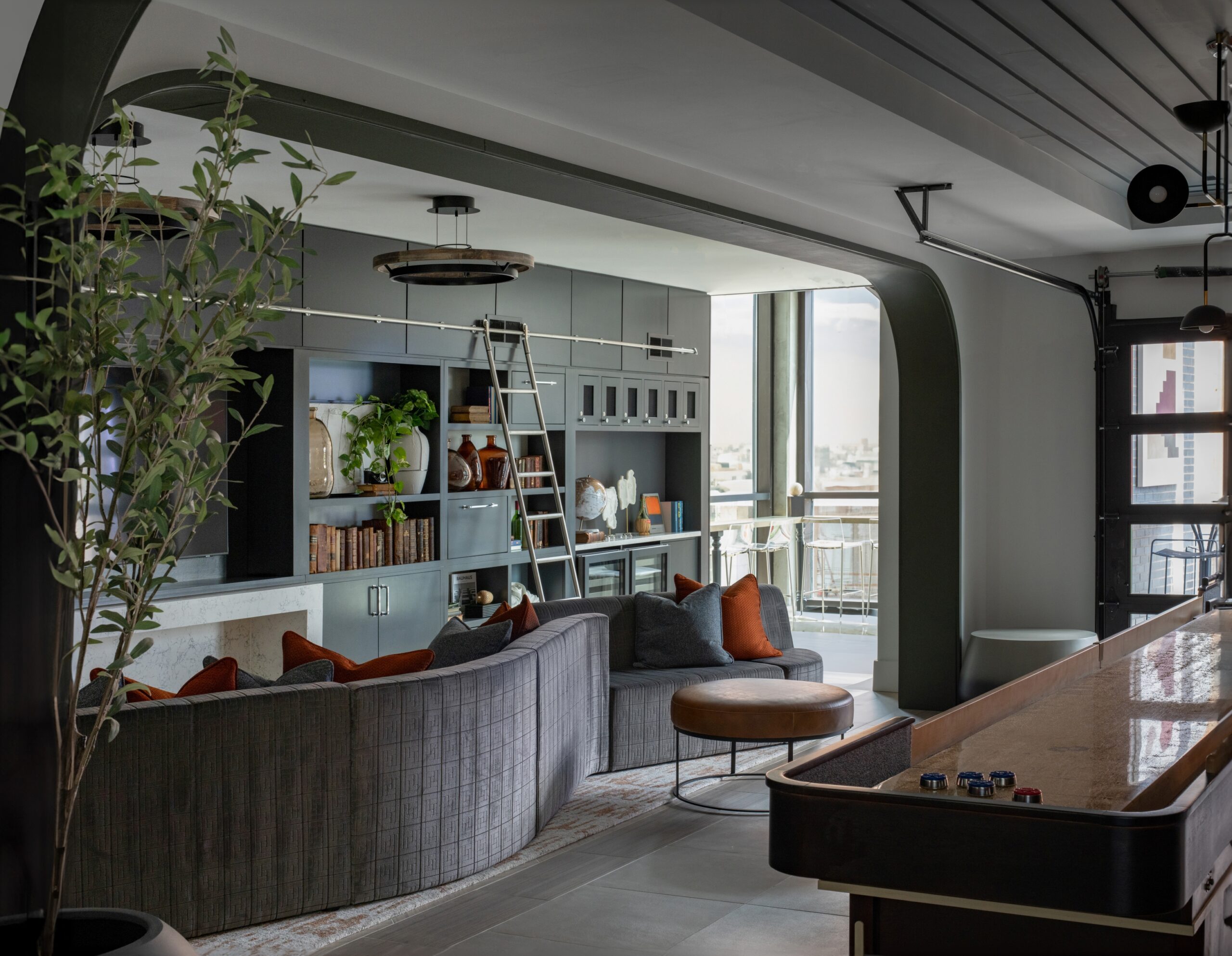 Creating a visual experience.
The overall architecture of Seaboard Station aims to achieve a signature appearance while avoiding a monolithic look. The design breaks up the building facades into individual components to create visual interest and prevent the most prominent building, The Signal, from appearing as a single 300-foot elongated structure. The architecture balances traditional and contemporary, applying subtle detailing to create a cohesive yet diverse appearance.