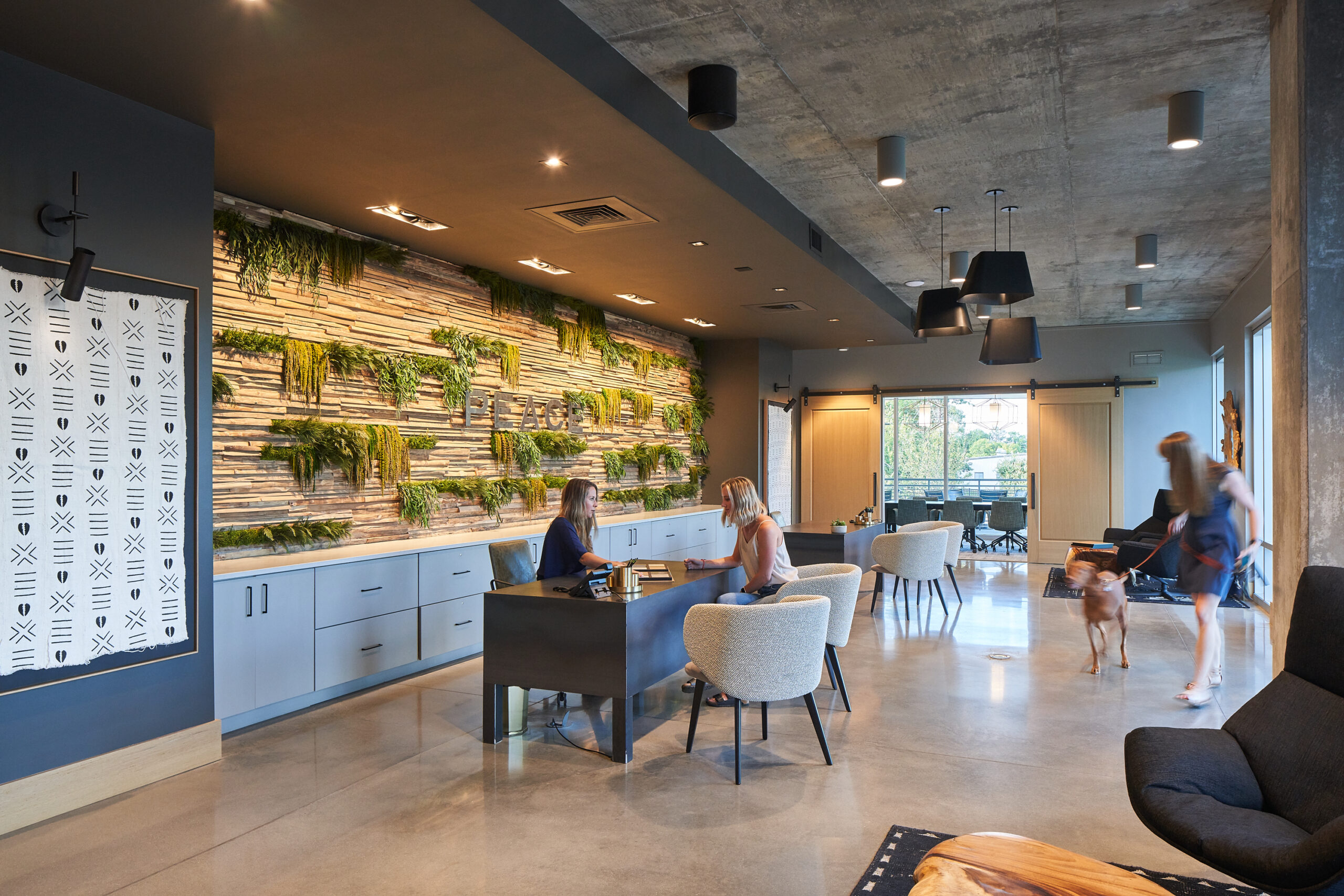 Services
Architecture, Interiors, Landscape Architecture
Project Size
417 units
55,000 sf retail
257,000 sf parking
Organic Modernism.
Raleigh, NC
The interior design of Peace Raleigh Apartments aims to create a sense of tranquility and serenity upon entering the building, while seamlessly integrating the rich history of the project's former site and simultaneously celebrating the artistic talent found within the community.
Awards

2021 DesignWorks Multifamily Honorable Mention

2021 Mixed-Use Merit Winner

Multifamily Executive Award

Downtown Raleigh Alliance
Interior harmony.
Embracing Raleigh's appointed name as the "City of Oaks," natural wood elements were thoughtfully incorporated throughout the spaces, adding warmth and texture. These organic touches create a sense of grounding and harmony, providing residents with a soothing and inviting atmosphere.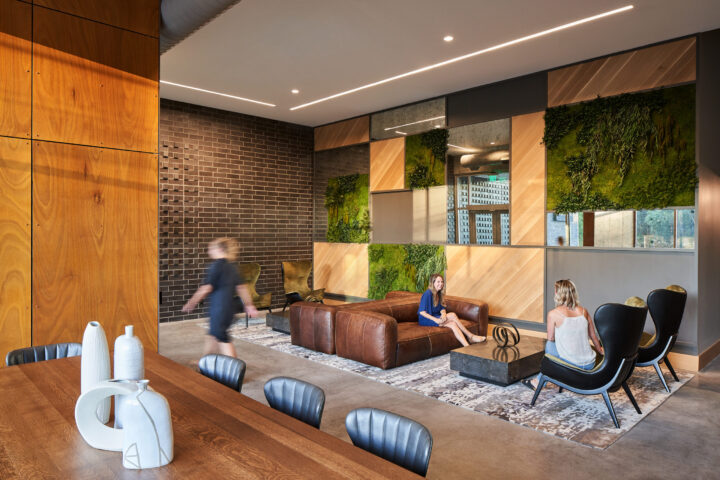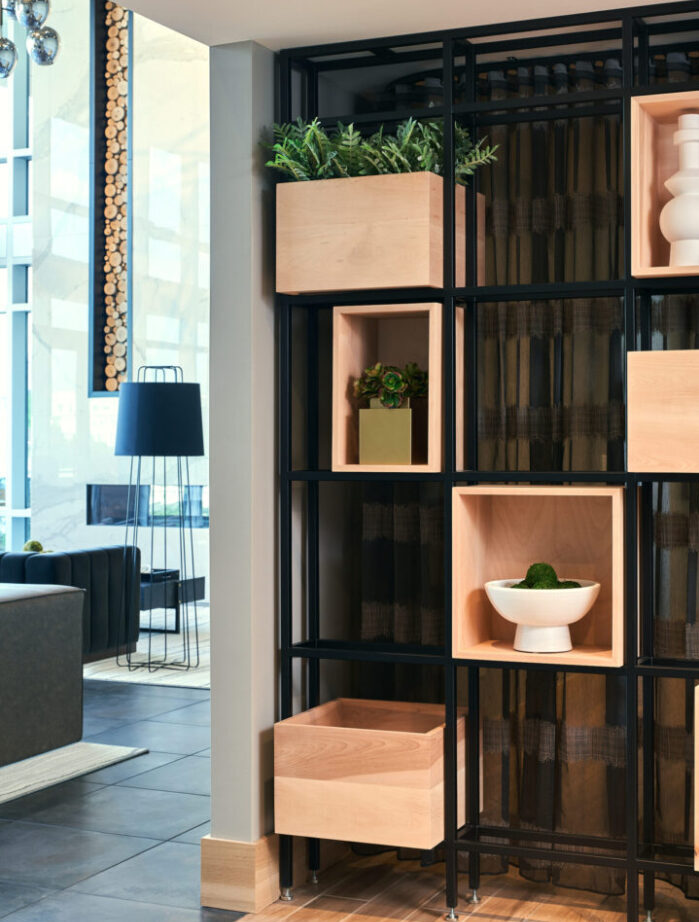 Natural nature.
Additionally, greenery plays a vital role in the interior, bringing nature's calming influence to the forefront. Lush plantings, strategically placed throughout the communal areas, infuse the spaces with vitality and freshness. The juxtaposition of natural materials and the vibrant greenery creates a harmonious environment, fostering a sense of well-being and connection – hence "peace."
History captured.
Drawing inspiration from Raleigh's past, the integration of design elements honor the legacy of Devereux Meadow, the former minor league baseball stadium that once graced the adjacent site. The game room walls proudly display memorabilia, including a team jersey and historic photographs of the team and stadium, evoking a sense of nostalgia and connection to the city's porting heritage. Local artists and businesses were intentionally chosen to showcase their craft spanning the two-story amenities.