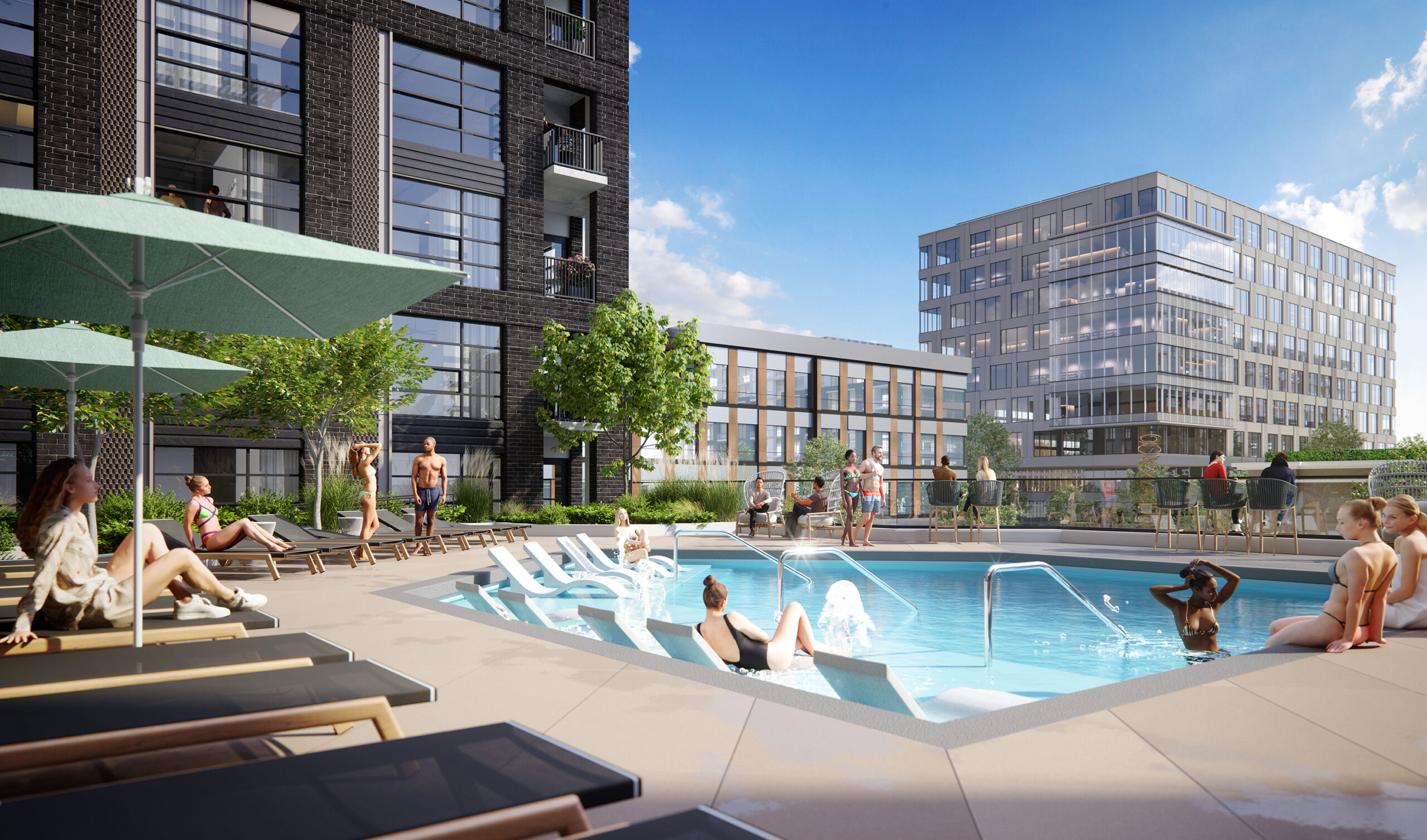 Services
Architecture, Interiors, Landscape Architecture
Project Size
287 units
13,500 sf retail
Fusion of Outdoor Uses.
Raleigh, NC
Cline Design undertook landscape architecture aiming to create an integrated and multifunctional outdoor space that seamlessly blends coworking, outdoor fitness, and leisure areas while maintaining a sense of privacy and cohesion.
The primary design goal was to merge outdoor coworking and fitness spaces within the overall pool deck courtyard, ensuring that each function works harmoniously while offering individuals a sense of privacy. To achieve this, the team employed various strategies, such as the use of different block walls and wooden screens to create distinct but connected spaces.
In the outdoor coworking area, a trellis structure is introduced to define the outdoor 'room,' while offering opportunities for lighting and ceiling fans to enhance comfort. The trellis design was thoughtfully crafted to mirror the interior finishes, extending the interior design themes to the exterior space.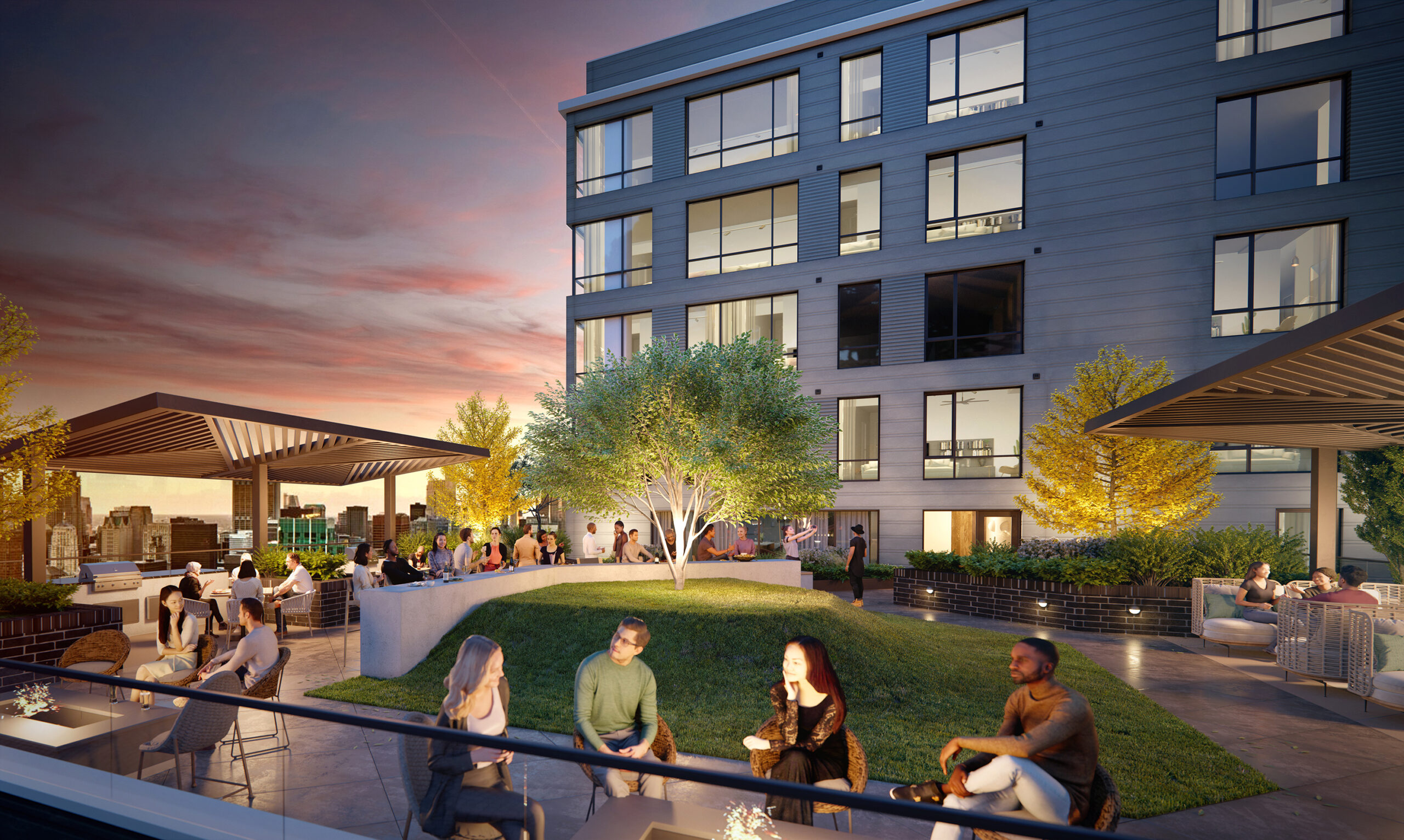 The upper-level courtyard was designed to cater to a range of seating options, accommodating one to two people in cozy nooks and providing space for small gatherings around one of the three fire pits. A central green lawn was introduced to serve as a visual break from the hardscape, inviting residents to relax on the raised lawn while enjoying panoramic views of the surrounding area.
The outdoor fitness area adjacent to the pool is notable for its elevation, standing almost 18 inches lower than the pool deck. To ensure privacy without sacrificing views to and from the pool, wooden slatted and block walls were employed.
The outdoor coworking area is thoughtfully positioned adjacent to the indoor coworking area, creating a continuous workspace that encourages residents to work and socialize effortlessly.