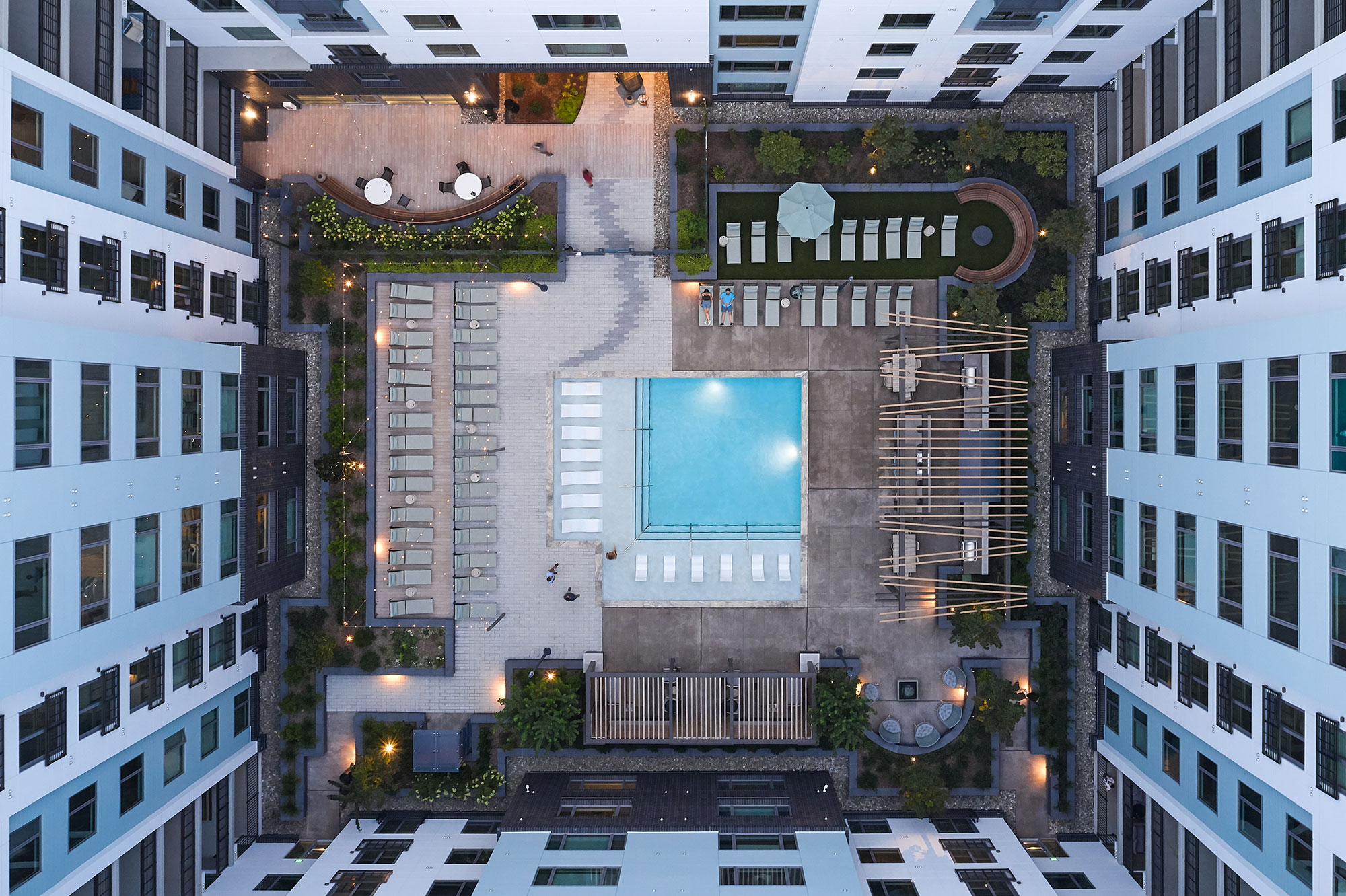 Services
Architecture, Interiors, Landscape Architecture
Project Size
417 units
55,000 sf retail
257,000 sf parking
Equilibrium of Outdoor Spaces.
Raleigh, NC
The Landscape Architecture team's overall goal was to strike a perfect balance between Peace Raleigh Apartment's private and public spaces and ensure an appropriate scale for the 12-story building to effffortlessly complement its outdoor areas. The interior residential courtyard and pool deck, as well as the pass-through seating area connecting the interior courtyard and the sky terrace were all designed to offer an immersive outdoor experience.
Awards

2021 DesignWorks Multifamily Honorable Mention

2021 Mixed-Use Merit Winner

Multifamily Executive Award

Downtown Raleigh Alliance
Sun exposure & shading analysis.
By working with a larger-than-average courtyard and grandeur building mass, the team was given the opportunity to expand their design options by including smaller trees, and meticulously conducted sun and shade studies to understand how sunlight angles would impact the plants, enabling us to strategically position them based on sun exposure and shade levels.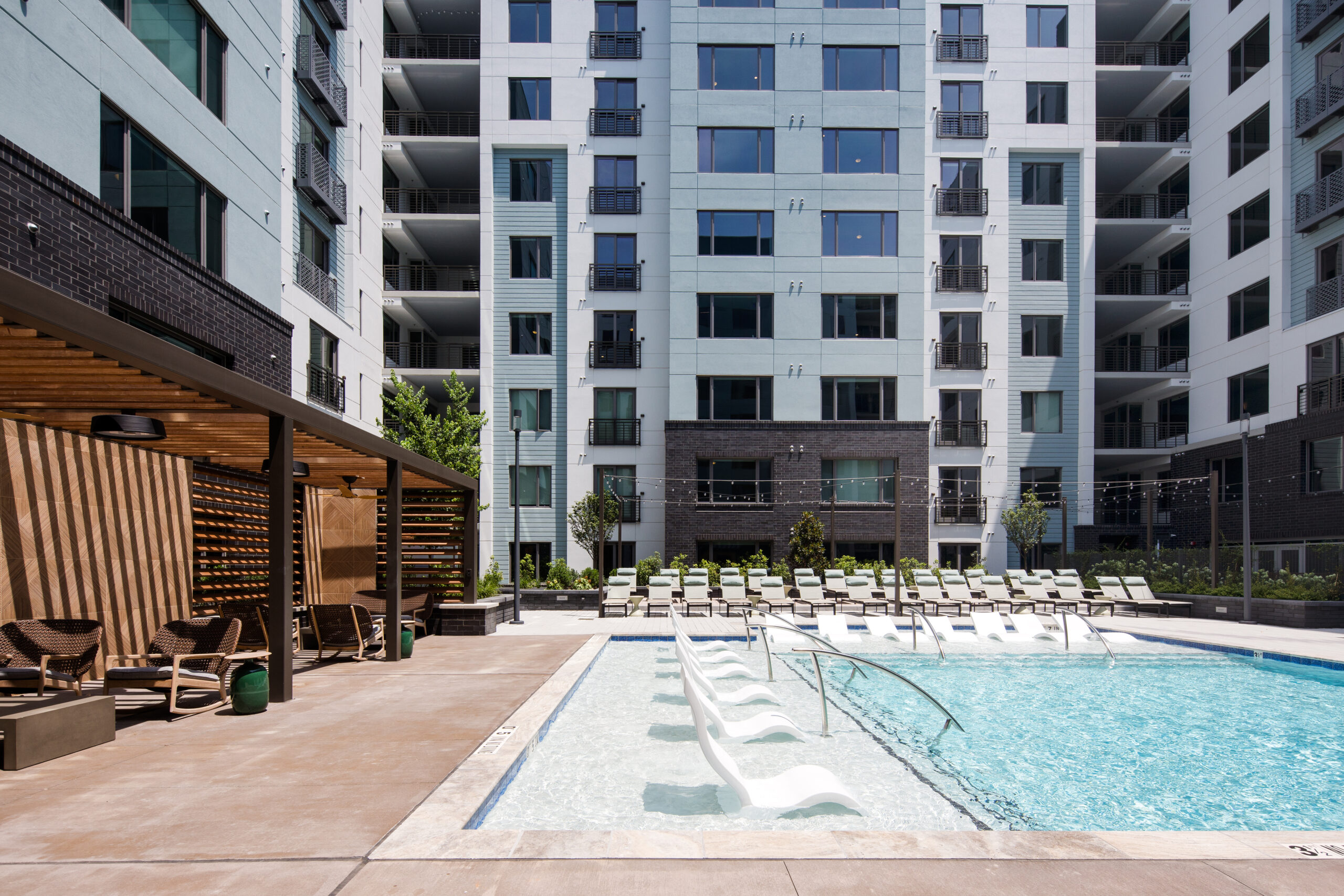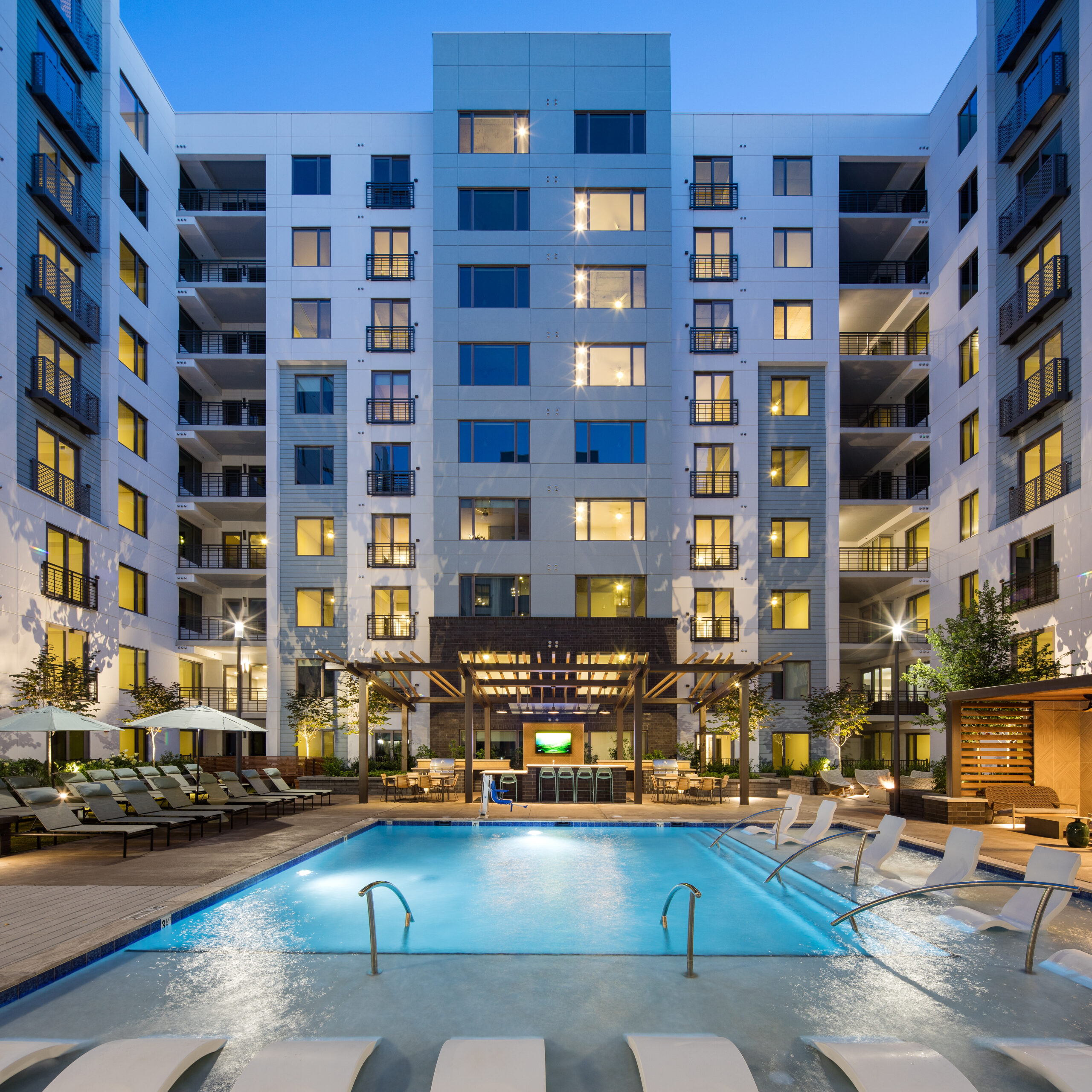 Collaborating with Cline Design's interior design team gave them the ability to harmonize finer details and hardscape elements to correlate with the interior design concept.
Consistent visual experience.
Aimed to achieve a cohesive look and feel by using complementary materials, they worked together to select outdoor pavers that mirrored the interior flooring, ensuring a consistent visual experience for both residents and visitors. Their collaboration on the wooden trellis and benches in the courtyard resonated with many interior design concepts throughout the project.