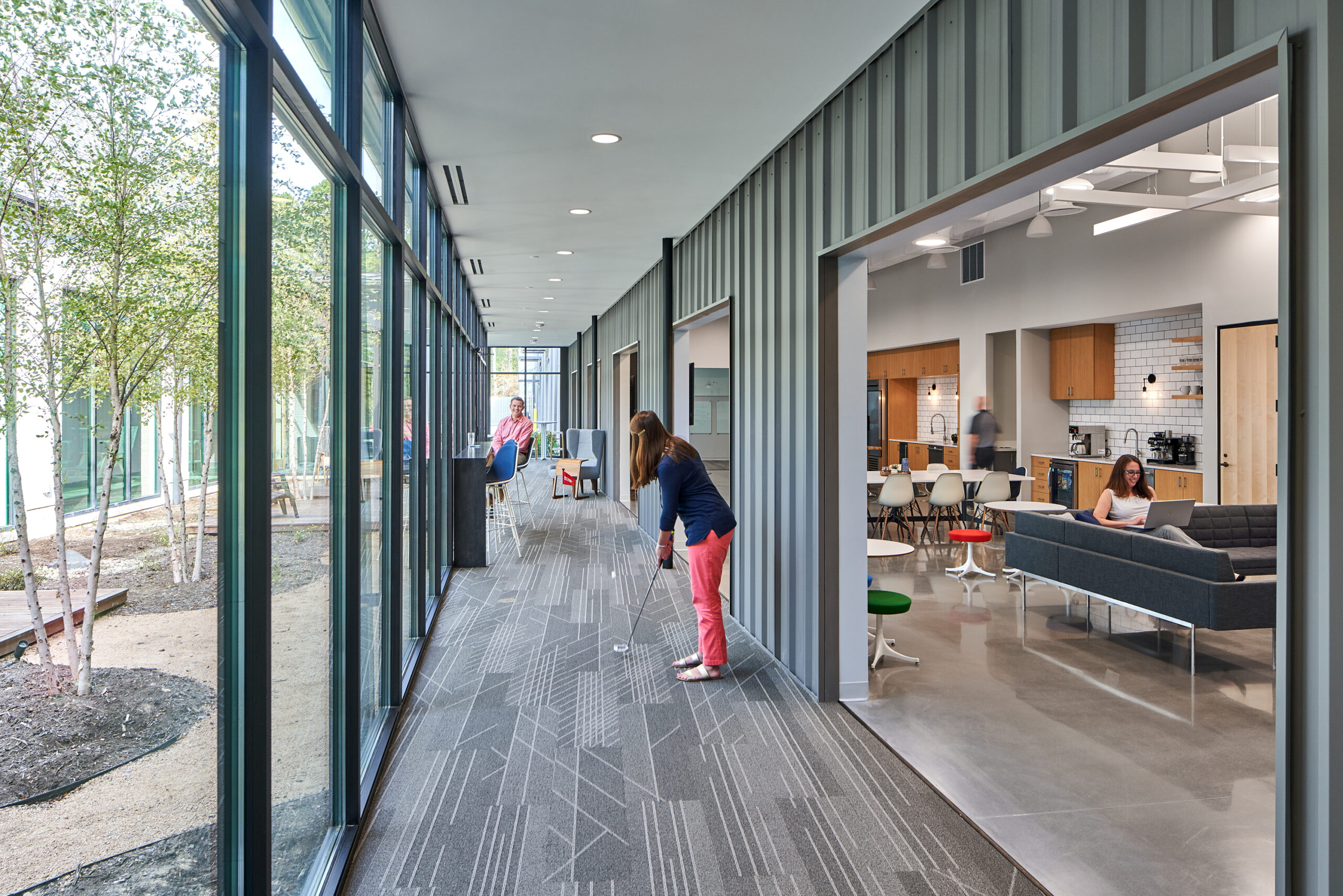 Golf Grip Innovation on Display.
Pinehurst, NC
Golf Pride's Global Innovation Headquarters is located in Pinehurst, North Carolina at the entrance of historic hole No. 8. Located in what is often referred to as America's golf capital, Pinehurst is vital to Golf Pride's past seven decades of growth and positioning the brand as a pioneer in the Pinehurst community. Intentionally located less than a mile from hole No. 8, golf-enthusiast clients are offered the luxury of coming off the course and into Golf Pride's headquarters to test products crafted and designed in the building in which they stand.
The arrival.
Golf Pride's brand name and logo greets visitors alongside a rustic white brick backdrop, natural wood paneling, and golf grip mimicked ceiling lighting. Subtle views into the central courtyard and Social Hub offer various perspectives of the building's dimensions.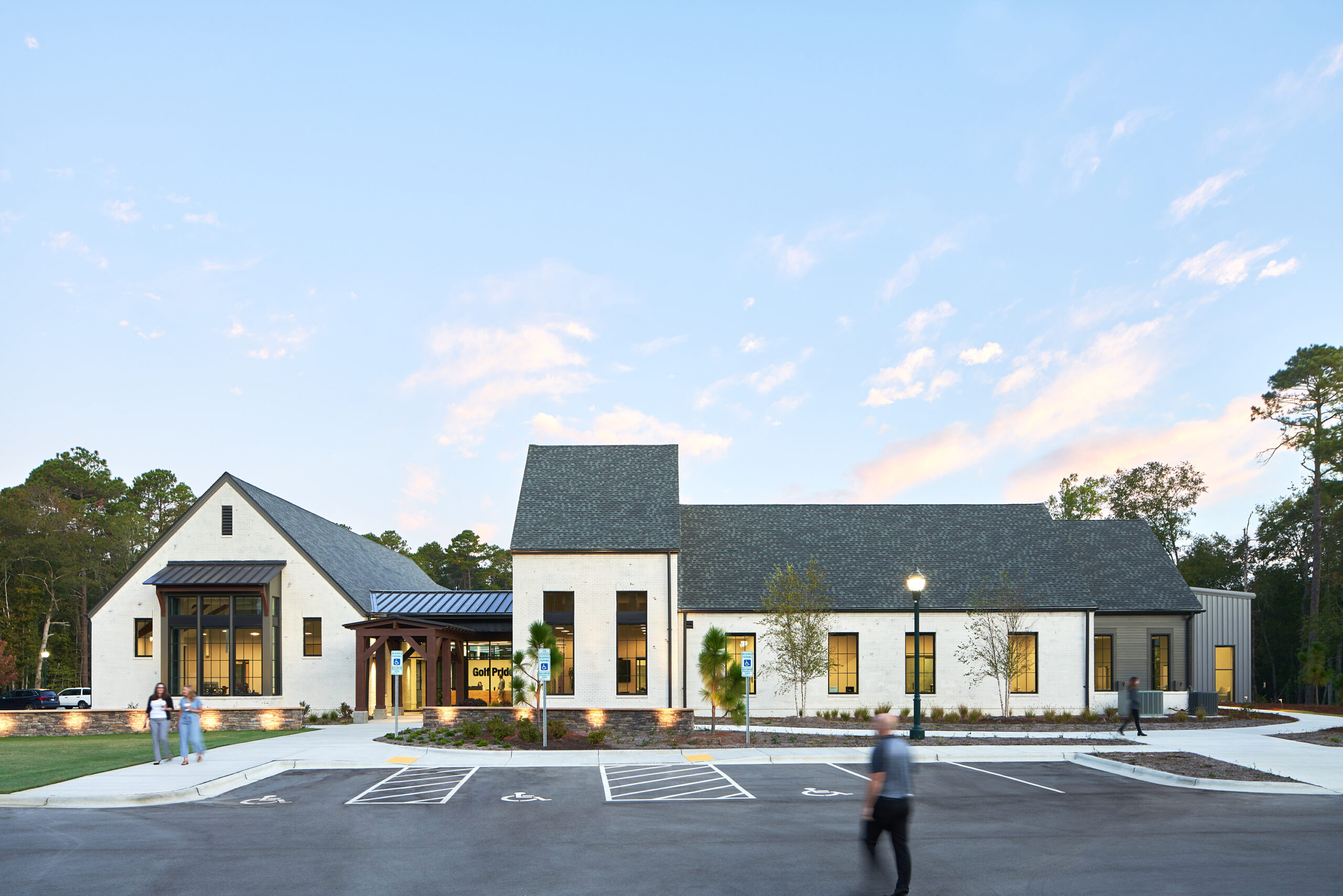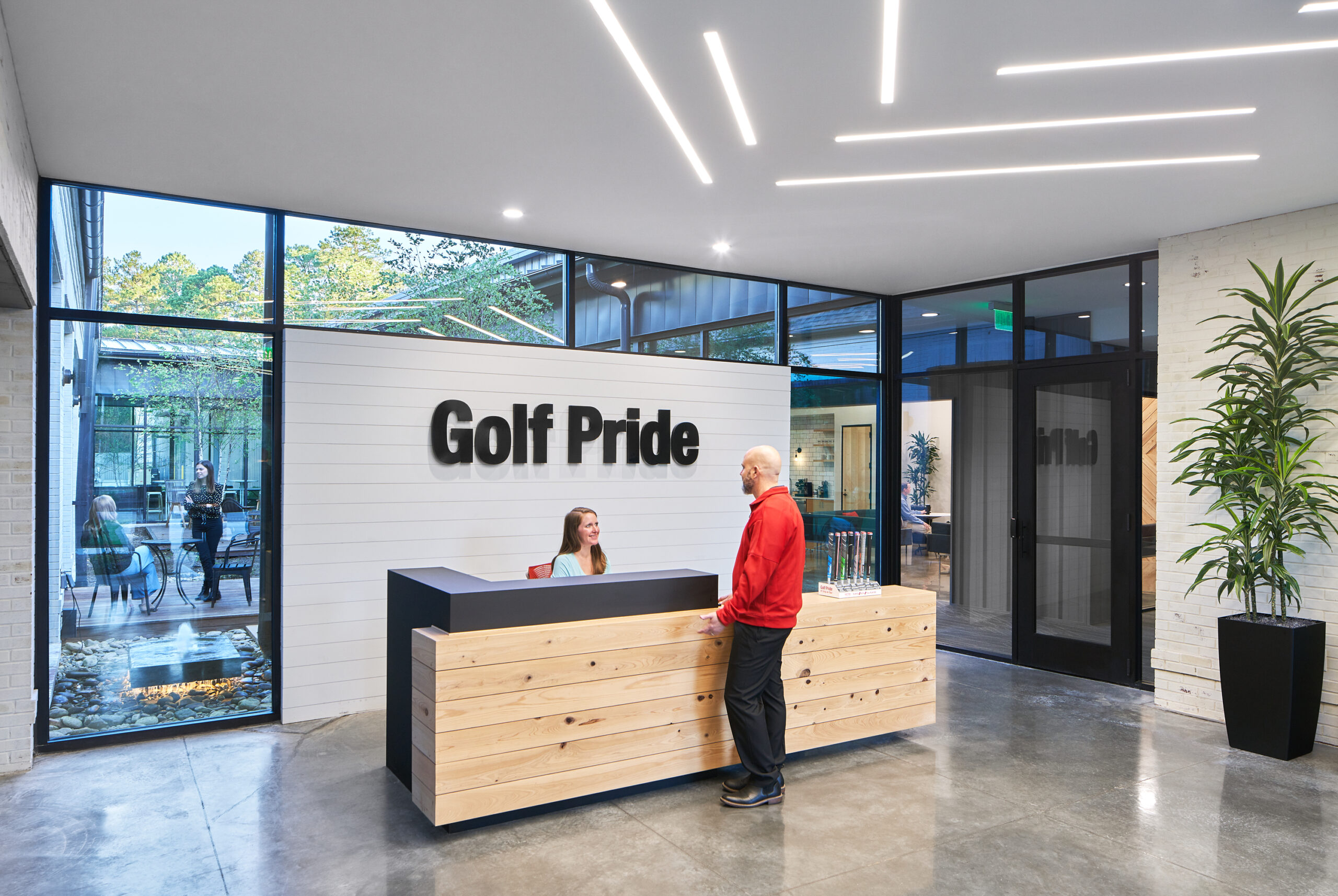 Indoor putting course drives camaraderie.
Intended as a gathering area for staff and clients, the Social Hub and its adjacent central open-air courtyard offer space for informal meetings, casual conversations, and downtime during the workday. A portion of the indoor 9-hole putting course is strategically located along its corridor to encourage interaction and team building between the Social Hub and the courtyard.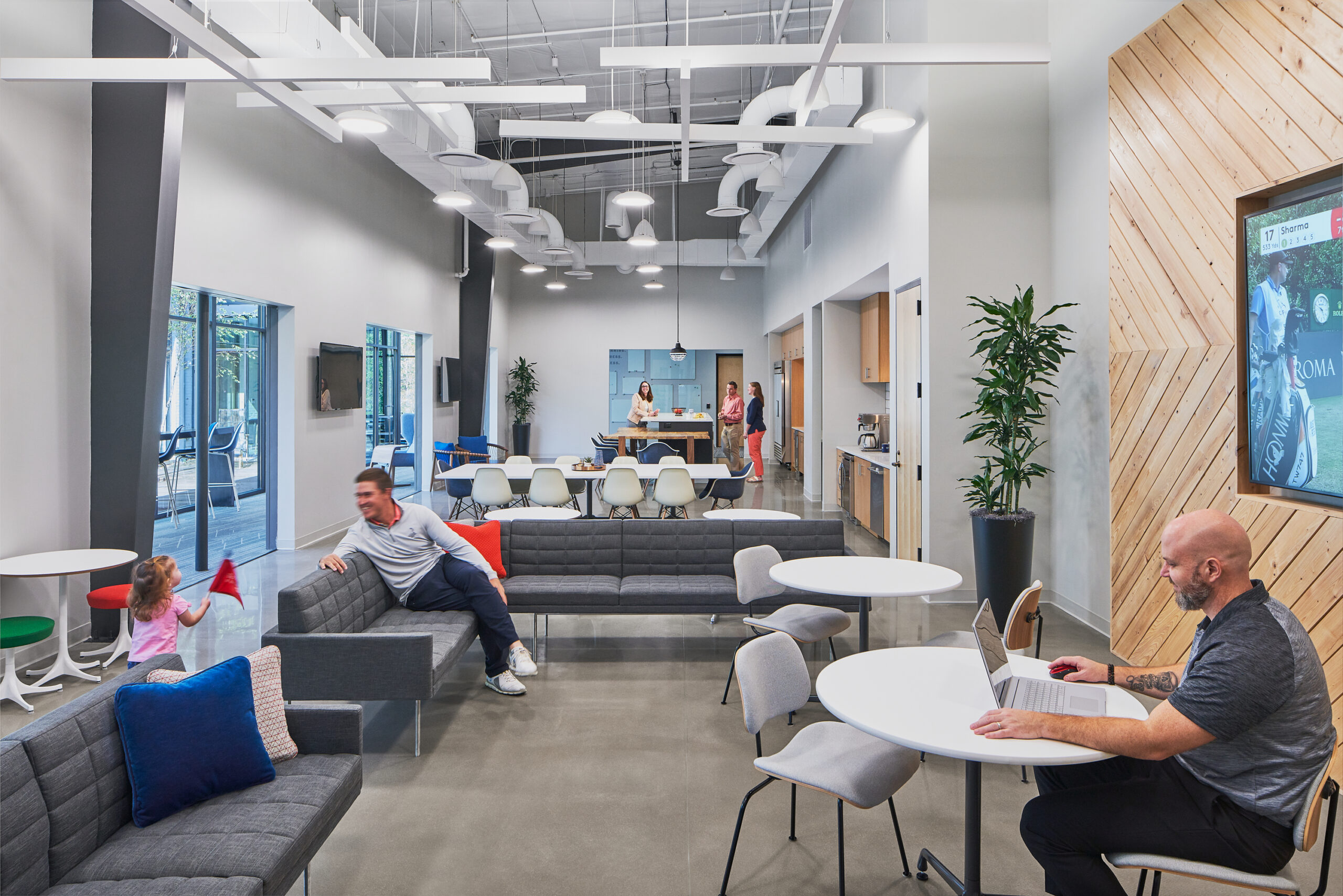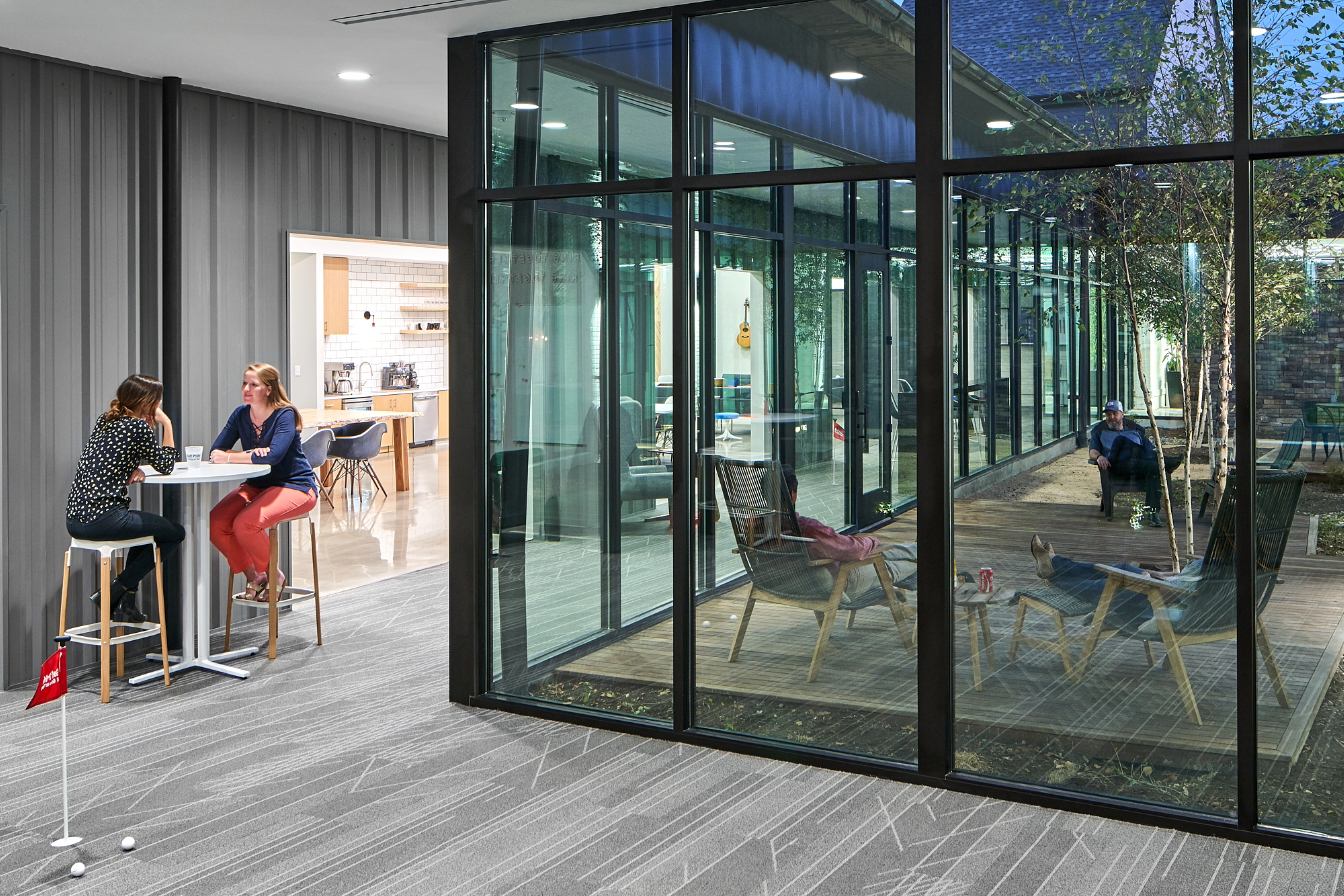 Visible transparency.
The Operations Hub was strategically placed adjacent to the Innovation Hub with a leg of the indoor putting course connecting the two. Both hubs are adorned with materials traditionally used in golf resort design and are complemented with elements of their golf grip designs. The use of glass upholds the vision to create an environment of transparency and puts innovation on display.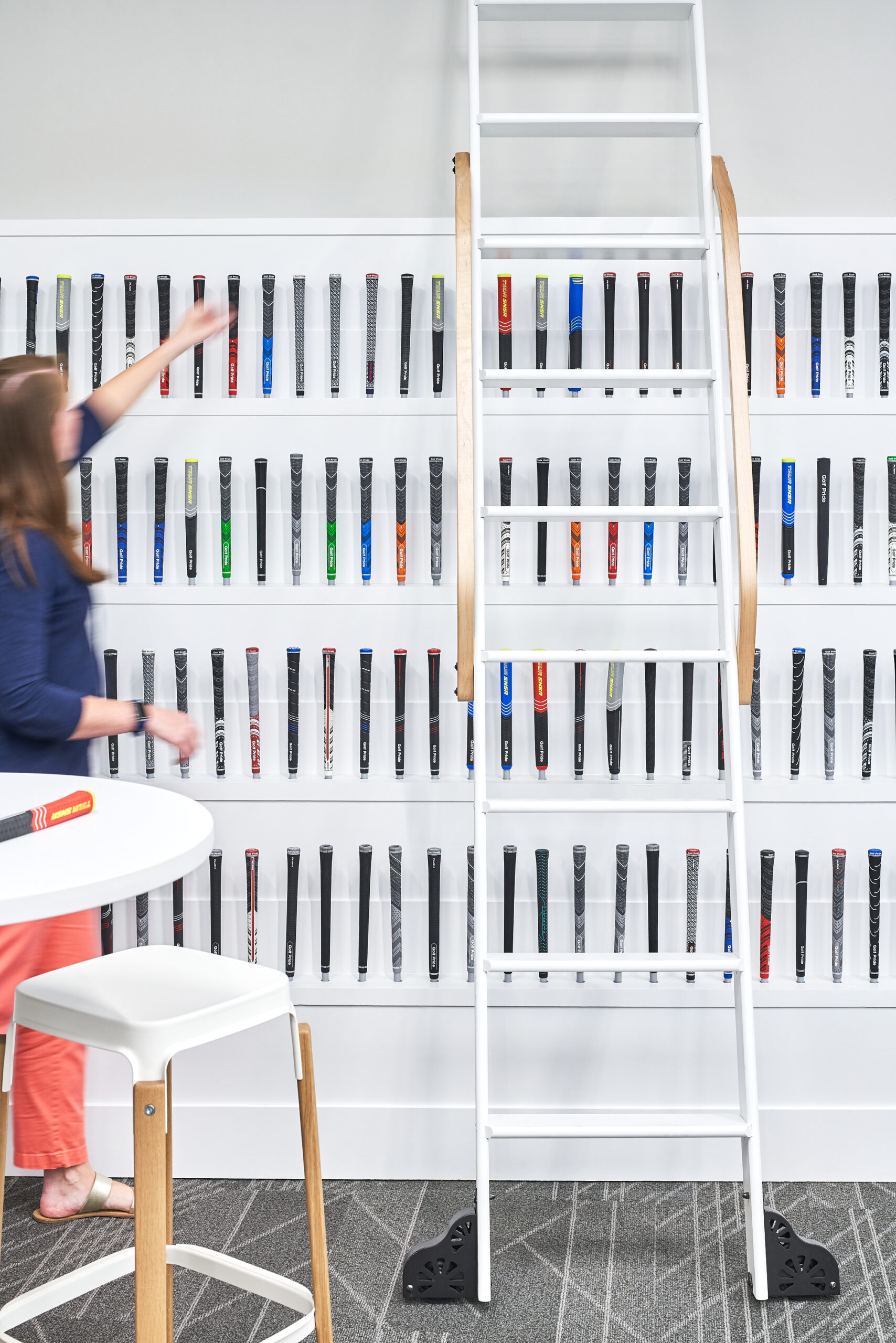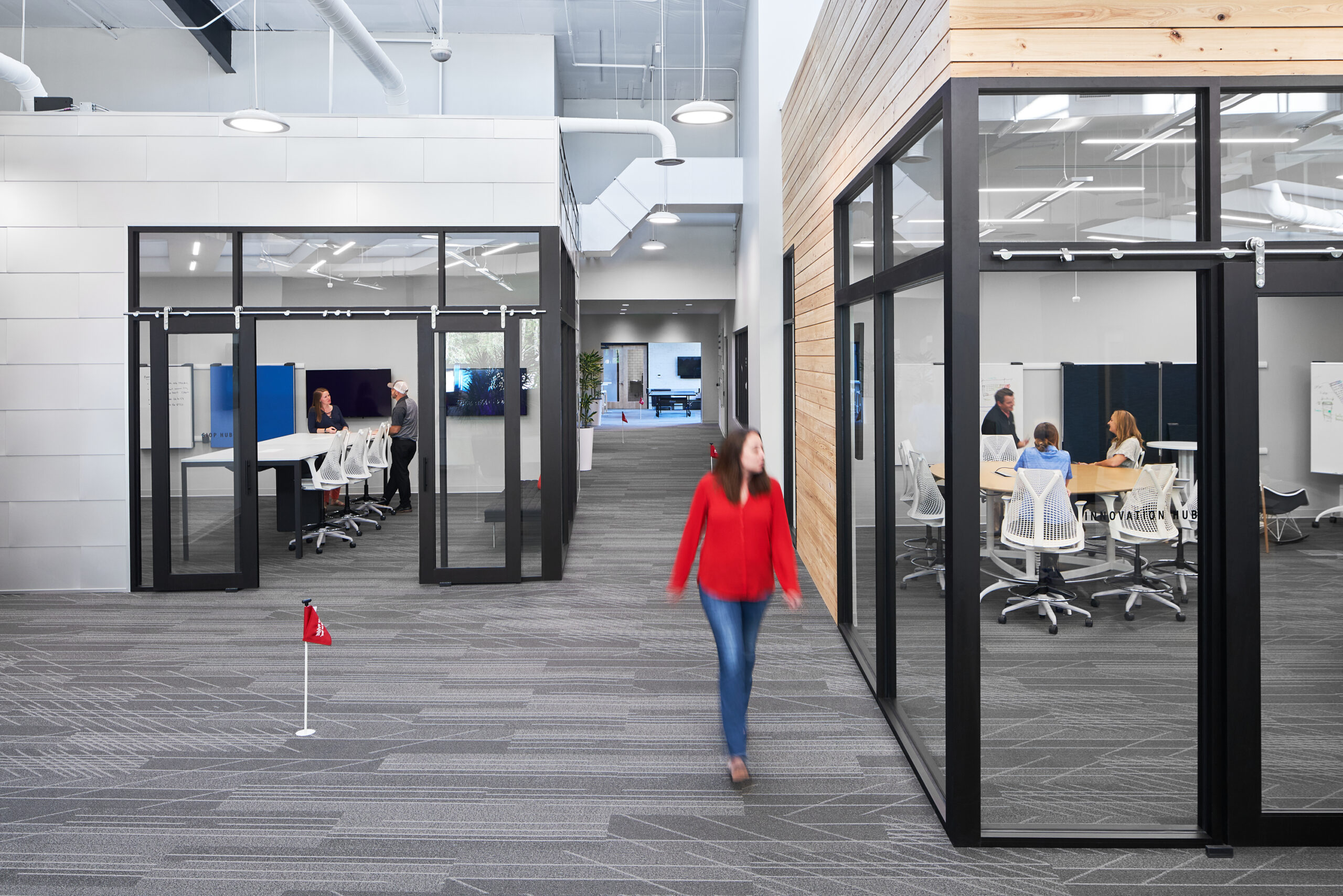 The executive suite's
positioning facilitates accessibility and transparency between top management and employees.
Inspiration abounds.
The open-office concept provides unobstructed workspaces with designated collaboration and meeting rooms throughout to inspire staff to deviate from their assigned workstations and foster collaboration.