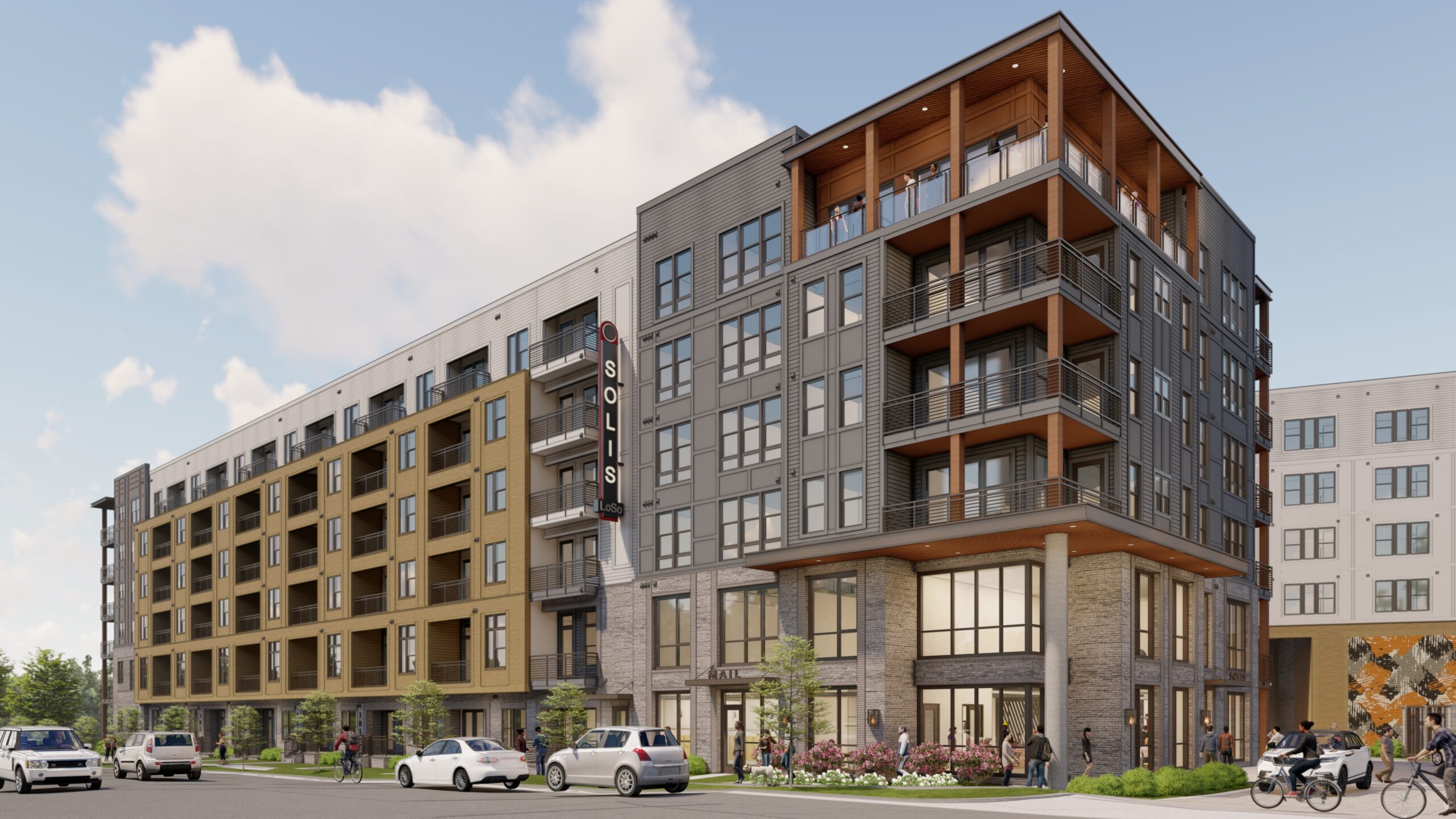 Artful Elevation in LoSo Borough.
Charlotte, NC
The primary objective of the Solis LoSo Apartments was to manifest a sleek and visually captivating addition to an emerging urban locale. The client's vision centered around a Scandinavian-inspired design characterized by a simple horizontal gesture.
Linear grace activates street.
The design team achieved the desired linear aesthetic by leveraging the elongated frontage along Yancey Road. Employing the flexibility offered by podium construction, the massing was deftly cantilevered, accentuating its linear nature. A cool-toned palette augmented by vibrant pops of saturated color highlights vital features and contributes to the youthful ambiance of the neighborhood. The design sought to foster energetic street activation by incorporating stoops and articulate façade elements, catering to the pedestrian-centric environment.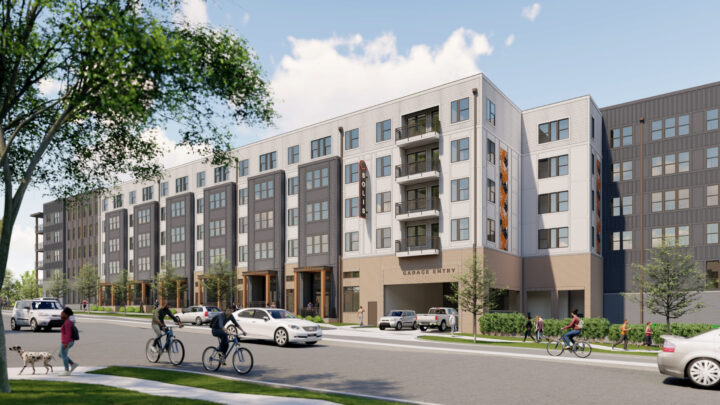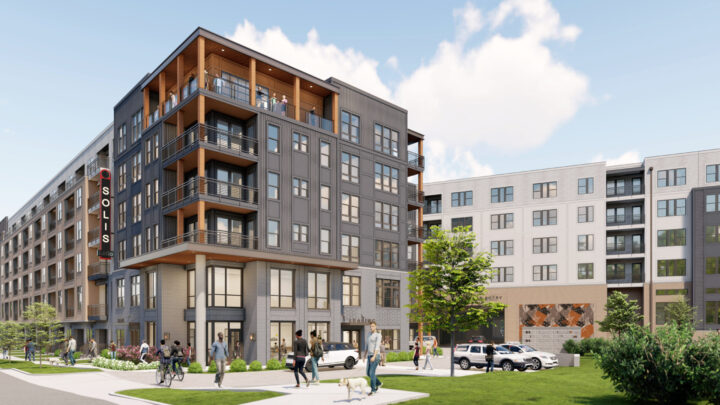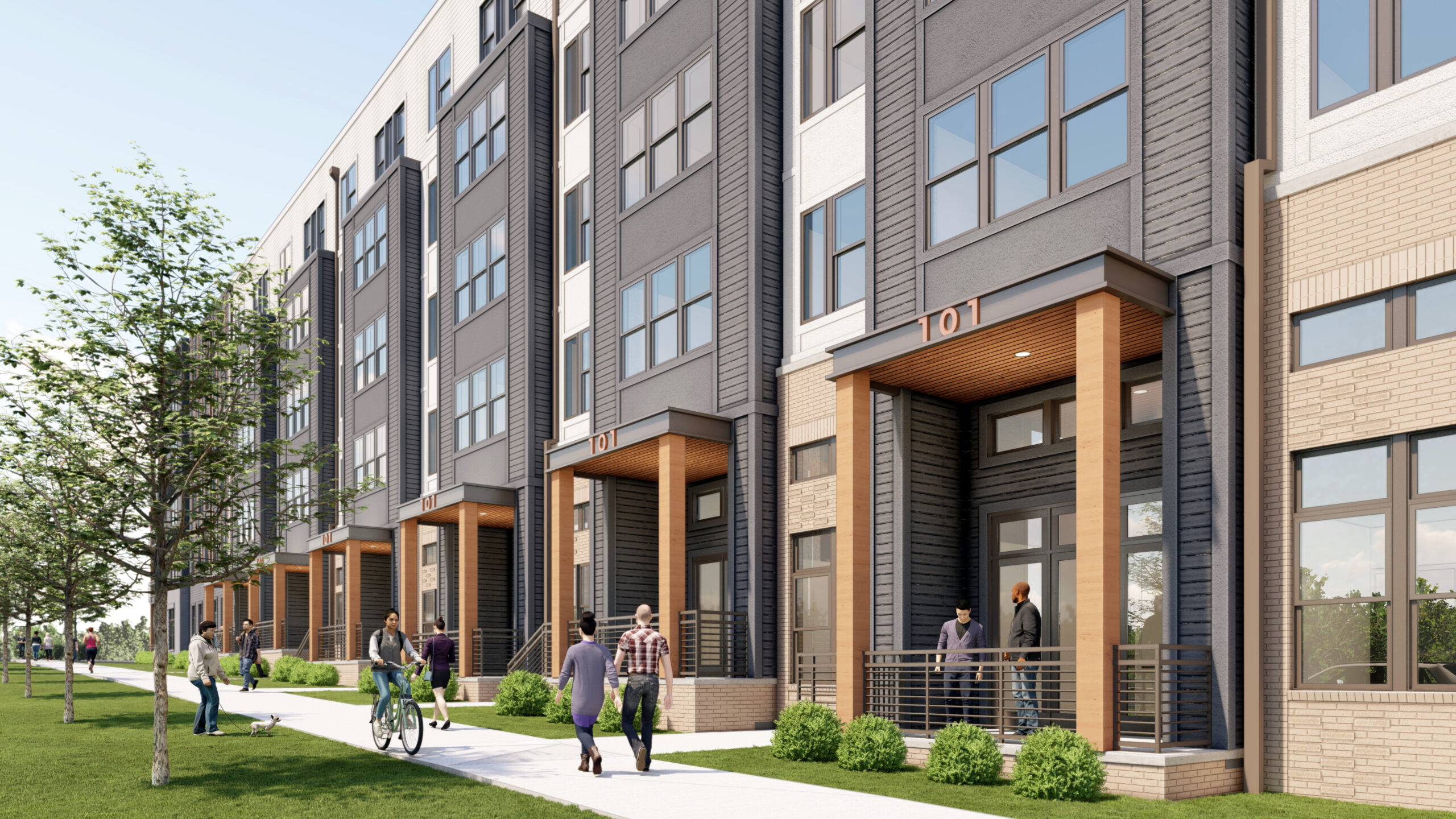 From constraints to creativity.
The project confronted various design opportunities, the foremost being the irregular site shape. To surmount this constraint, the amenities, and pool courtyard were strategically positioned to seamlessly connect different sections of the building, imparting a cohesive impression of a singular structure. The expansive scale of the development also necessitated careful attention to ensure each component was thoughtfully tailored to its specific location on the site while maintaining an overall appropriate design. Balancing the need for diversity without succumbing to redundancy was paramount in a project of this magnitude.
Dual-context mastery.
Situated between two distinct thoroughfares—a prominent vehicular corridor, South Tryon Street, and a pedestrian-oriented street, Yancey Road—the Solis Loso Apartments demanded a design that adeptly responded to both contexts. To address this challenge, an innovative garage entryway was conceived, seamlessly connecting Tryon Street and Yancey Road through the parking garage, ensuring functional efficiency and visual cohesion. Additionally, the sloping topography of the site presented a unique opportunity, which was skillfully overcome by carefully "wedging" a level along the Yancey portion of the building.
Elevating Solis Loso's essence.
The design of the Solis Loso Apartments embraces elements that actively engage with the local community. Drawing inspiration from Duke Energy's adjacent office building, gas lanterns throughout the exterior establish visual continuity and a sense of place. Furthermore, the design allows future plans for the development of a sidewalk system connecting the apartments to the popular Old Mecklenburg Brewery.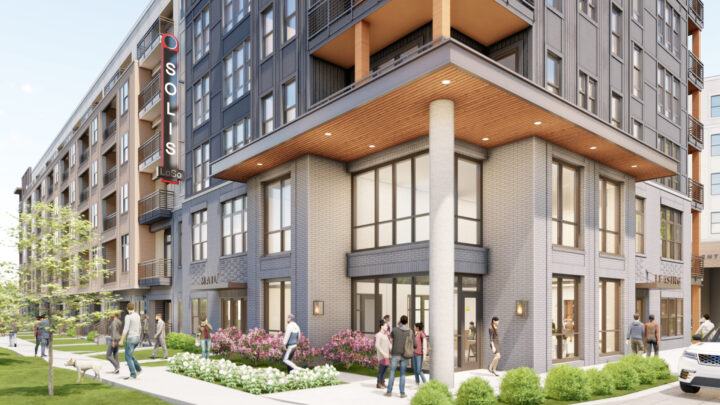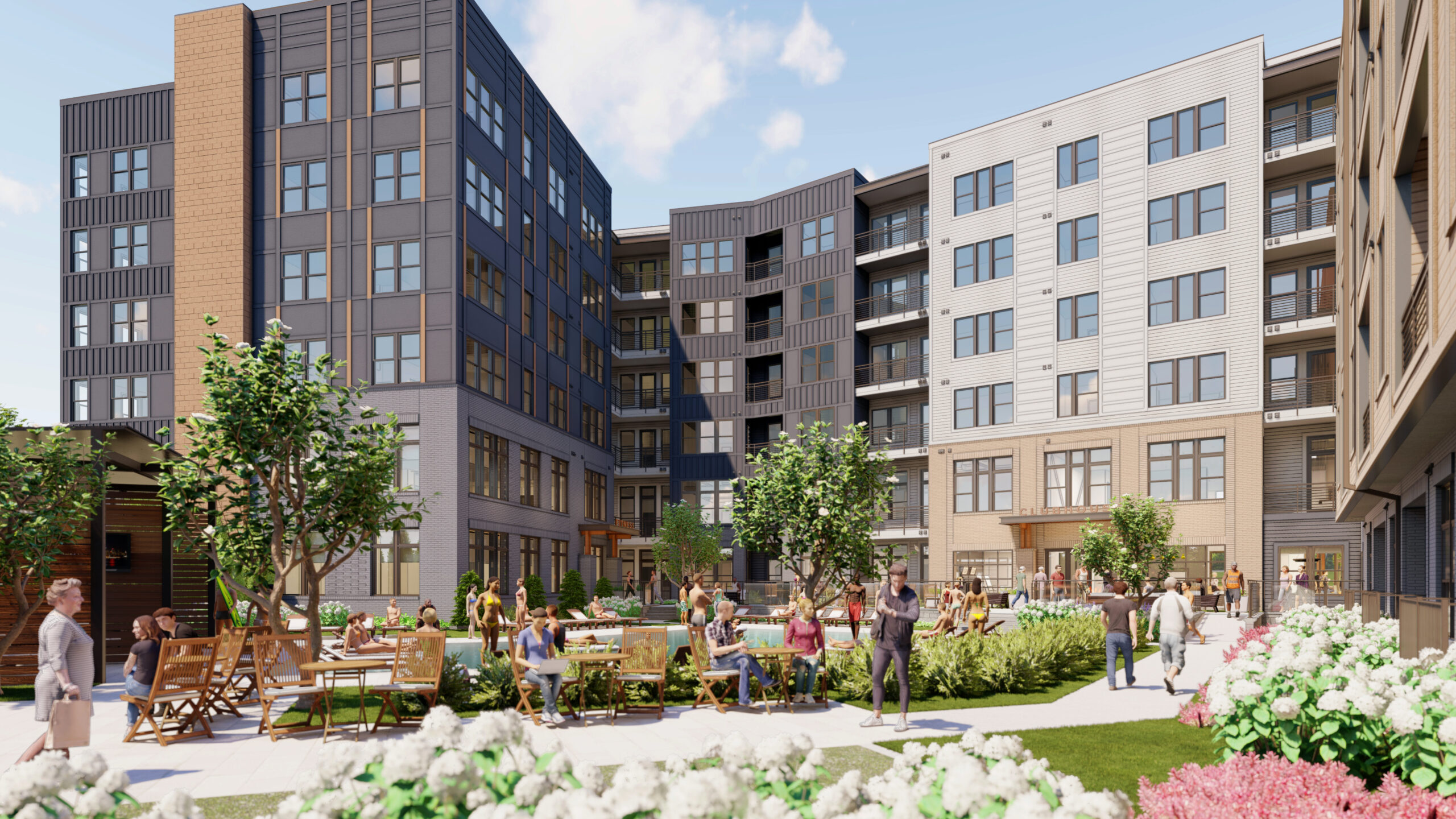 Playful patterns captivate.
Design elements artfully elevate the visual allure and distinctiveness of Solis Loso Apartments. Transforming the stair shafts of the residential components from functional necessities to standout architectural features became a defining characteristic. Vibrant hues were selectively applied to the concrete masonry units, imbuing the stair shafts with a playful and eye-catching quality. Deliberate employment of trim patterning and color further enhanced the common elements, transcending them into focal points. Individual brick modules prominently extruding generate beautiful patterns across the façade and enrich the design's depth and visual interest.