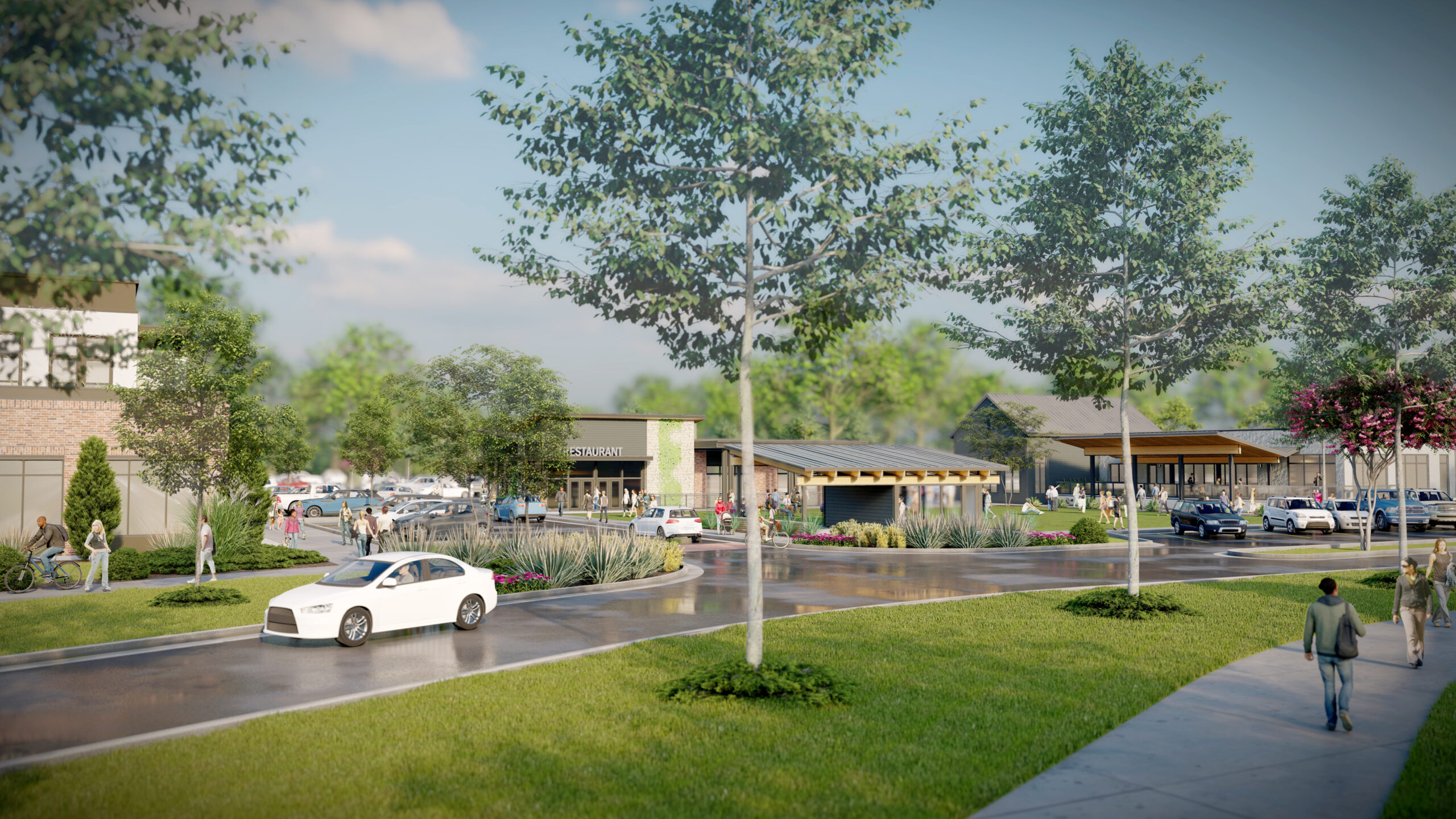 Services
Planning, Conceptual Architecture
Wellness-centric Living.
Matthews, NC
Santé Matthews is a dynamic and vibrant community designed to prioritize wellness and walkability, strategically positioned as a crucial component of the Town of Matthews' Eastern Gateway Plan. Collaborating with Pappas Properties, Cline Design realized the vision of a 570-unit, mixed-use development that redefines urban living. It encompasses an array of offerings, such as a grocery store, an assortment of retail shops, single-family homes, townhomes, a central village park, pickleball courts, active adult flats and cottages, an urban agricultural farm, a cutting edge wellness center, and multifamily residences.
Viable green initiatives.
Rooted in sustainability, Santé Matthews is committed to being a leader in environmentally responsible construction, aiming to become the "greenest building" in the Carolinas. This commitment is evident in sustainable practices like conscientious water usage, and initiatives to reduce energy consumption and carbon emissions at the centrally located Wellness Center.