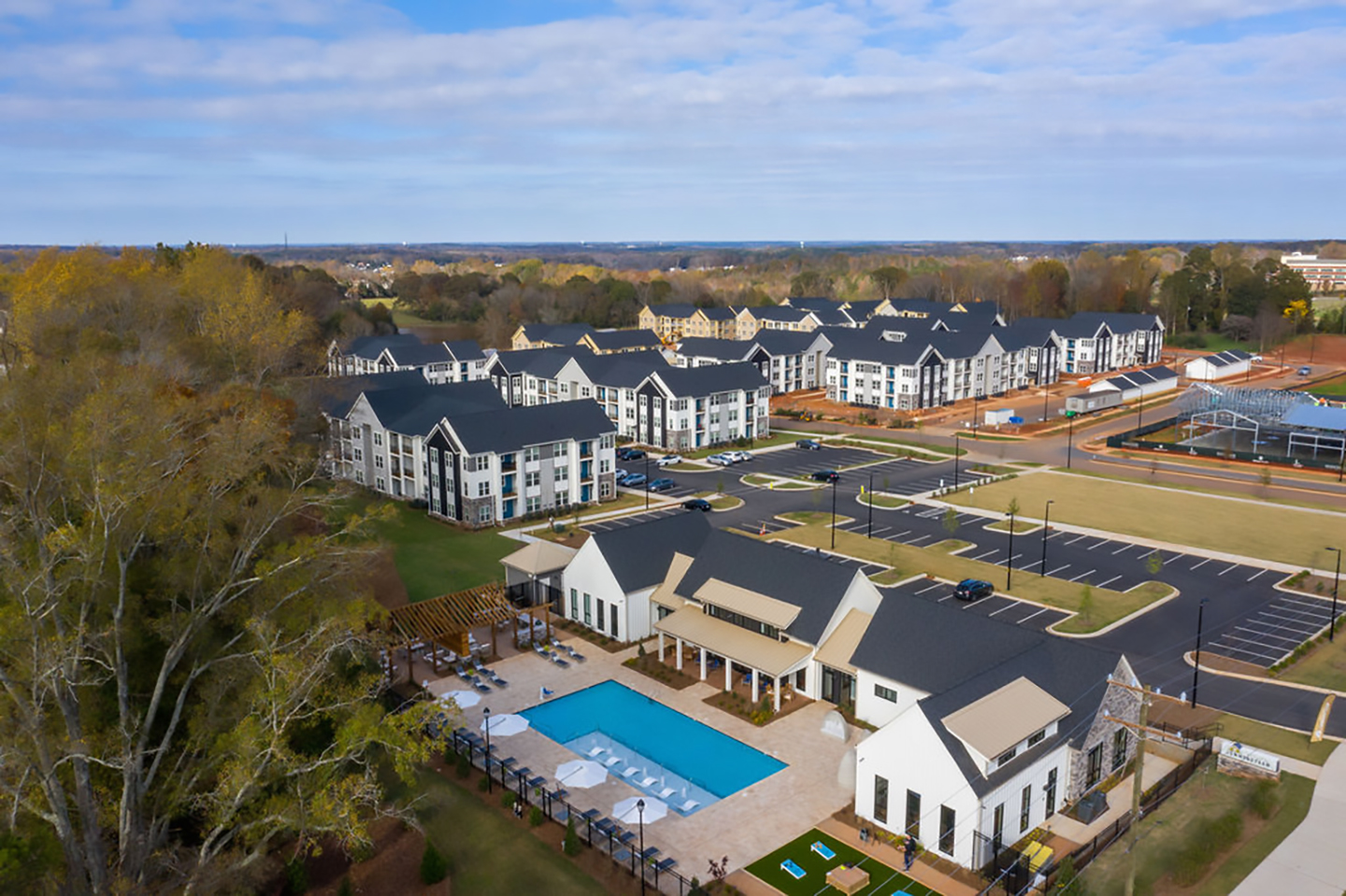 Farmhouse Luxury.
Mint Hill, NC
Drawing from the rich tapestry of the Helms family legacy and the pastoral charm of North Carolina's countryside, Broadstone Lemmond Farm emerges as a modern homage to a storied past.
Community outdoors.
Cline's design team was challenged with striking a delicate balance between innovation and tradition while respecting the land's history. The 336 luxury apartments are a deliberate celebration of space, averaging 924 square feet, designed to foster a sense of community and continuity with the outdoors. Rustic charm is woven into every nook, from the lakehouse community lounge to the outdoor firepit that invites storytelling under the stars.
Earthy sophistication.
The interior design is a rich blend of the deep browns of the earth, the soft grays of the winter sky, and the vibrant greens of spring. The apartments are a tapestry of granite countertops, upscale lighting, and energy efficient appliances, all chosen to echo the modern farmhouse aesthetic.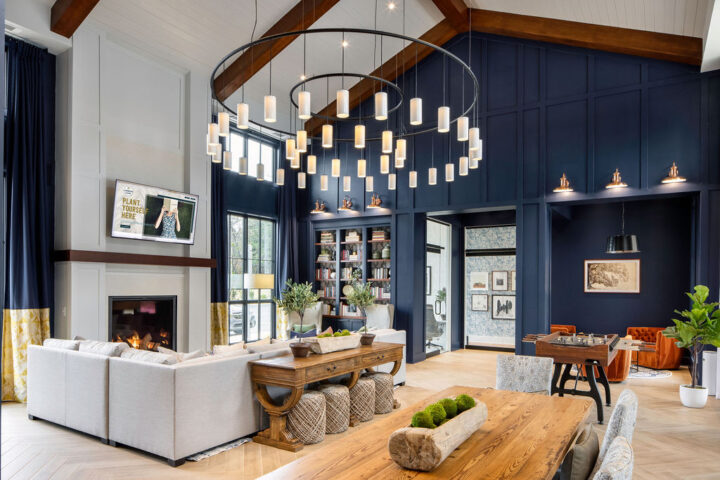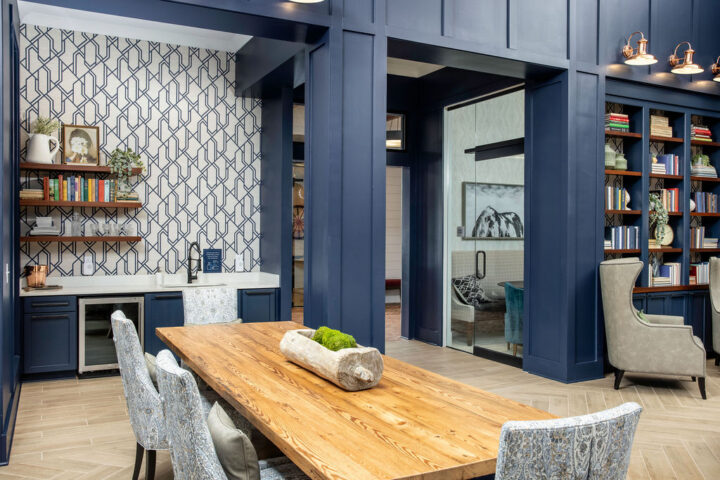 History rooted sanctuary.
Together, the architecture and interior design are more than a living space, they're a sanctuary that honors its roots while providing the modern conveniences. The result is a community that stands as a testament to the vision of the Helms family—a place where the past is not overshadowed but celebrated, where every path winds back to the heart of Lemmond Farm, and where every resident is not just a tenant but a steward of a living legacy.