Peace Raleigh Apartments Honored with IIDA Carolinas Chapter DesignWorks 2021 Award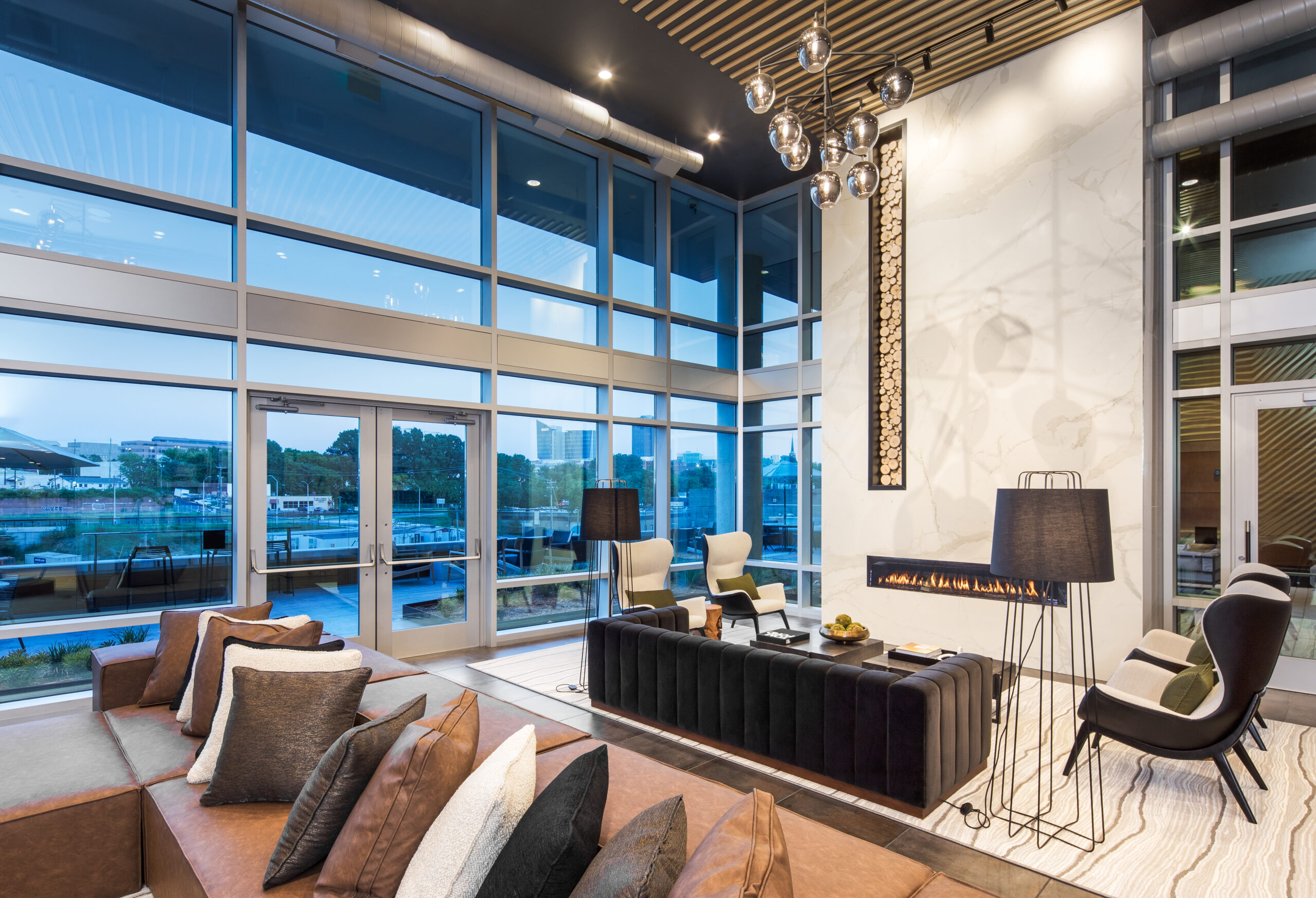 The interior design of Peace Raleigh Apartments sets the bar high for luxury apartments in Downtown Raleigh. The overall design concept of "organic modernism" is seen throughout by the incorporation of organic materials, such as the preserved moss in the leasing and residential entries, and mixed natural materials, like reclaimed wood from North Carolina, with sleek and modern materials, like stones and metals. It was important to the client that the space felt sophisticated, yet simultaneously welcoming and cozy, which led the design teams towards creating the juxtaposition between natural and man-made materials.
Raleigh's surrounding community's rich history and the Triangle's talented artisans and businesses are showcased in the shared amenities at Peace. Design elements from Raleigh's former minor league baseball stadium, Devereux Meadow, which previously hosted games adjacent to the site, adorn the game room walls. It includes a team jersey and several historic photographs of the team and stadium from the City of Raleigh's archives. The development pays homage to the Triangle's craftsman community by featuring a multitude of locally crafted pieces such as the following: the game room's custom pool table; leasing's desks, conference table, and business center's high-top community table; the club room's sliding barn doors; the neon Peace logo sign at the coffee bar. The design team also paid tribute to Raleigh's nickname as the "City of Oaks" by taking inspiration from Raleigh's oak trees and incorporating natural woods and greenery elements throughout.