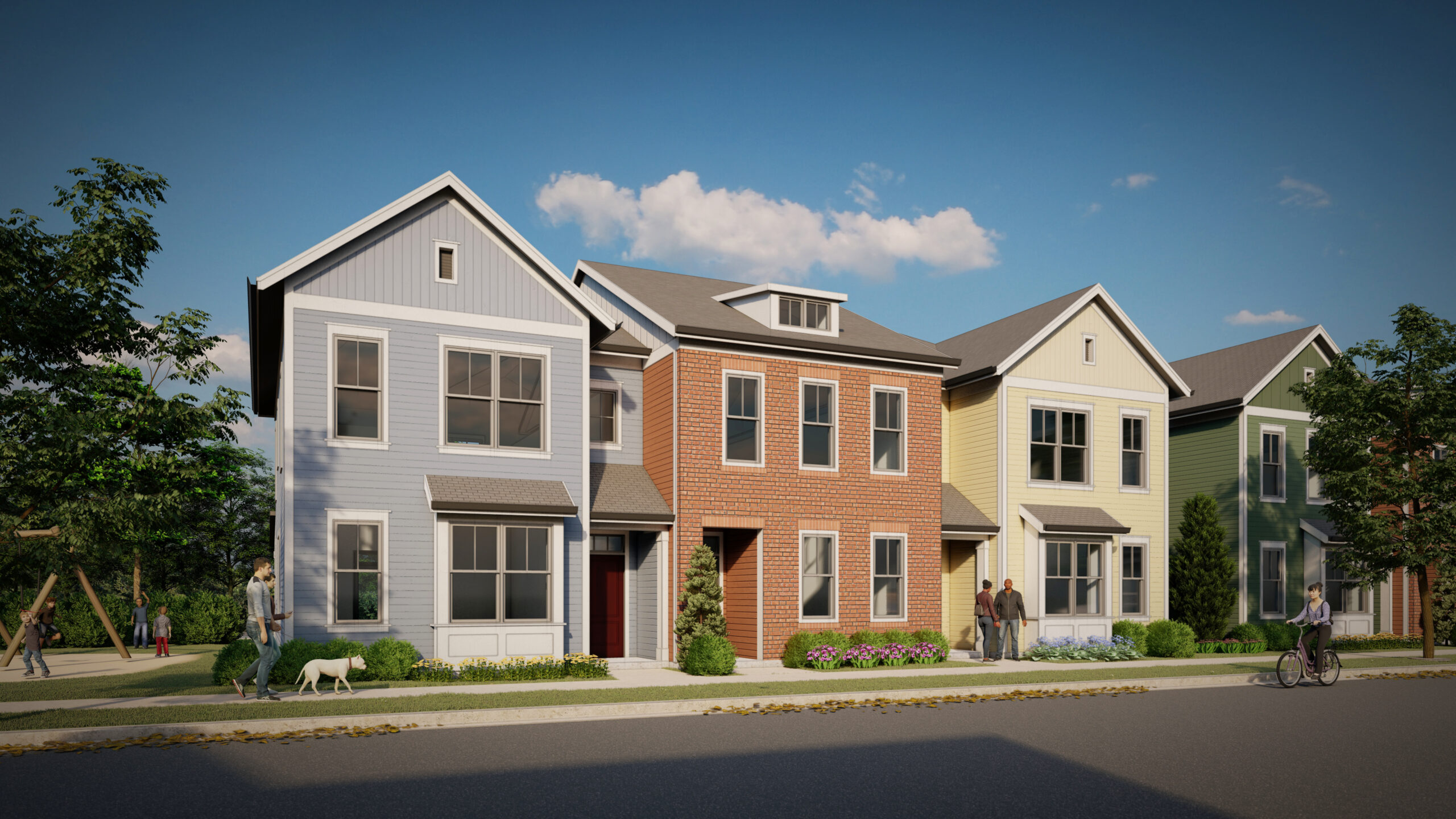 Client
Habitat for Humanity Orange County
Mixed-Income Community Setting Precedent.
Chapel Hill, NC
Weavers Grove is a 32-acre mixed-income community setting the precedent for mixed-income living in the United States. The development includes a mix of single family homes, townhomes, duplexes, and condominiums offering affordable home ownership to Habitat families and to market-rate homebuyers.
An accessible housing solution.
Over the course of five distinct phases, a total of 101 Habitat homes will be built. These homes will include a mix of duplexes and townhome units, with varying configurations, spanning from three to four bedrooms each.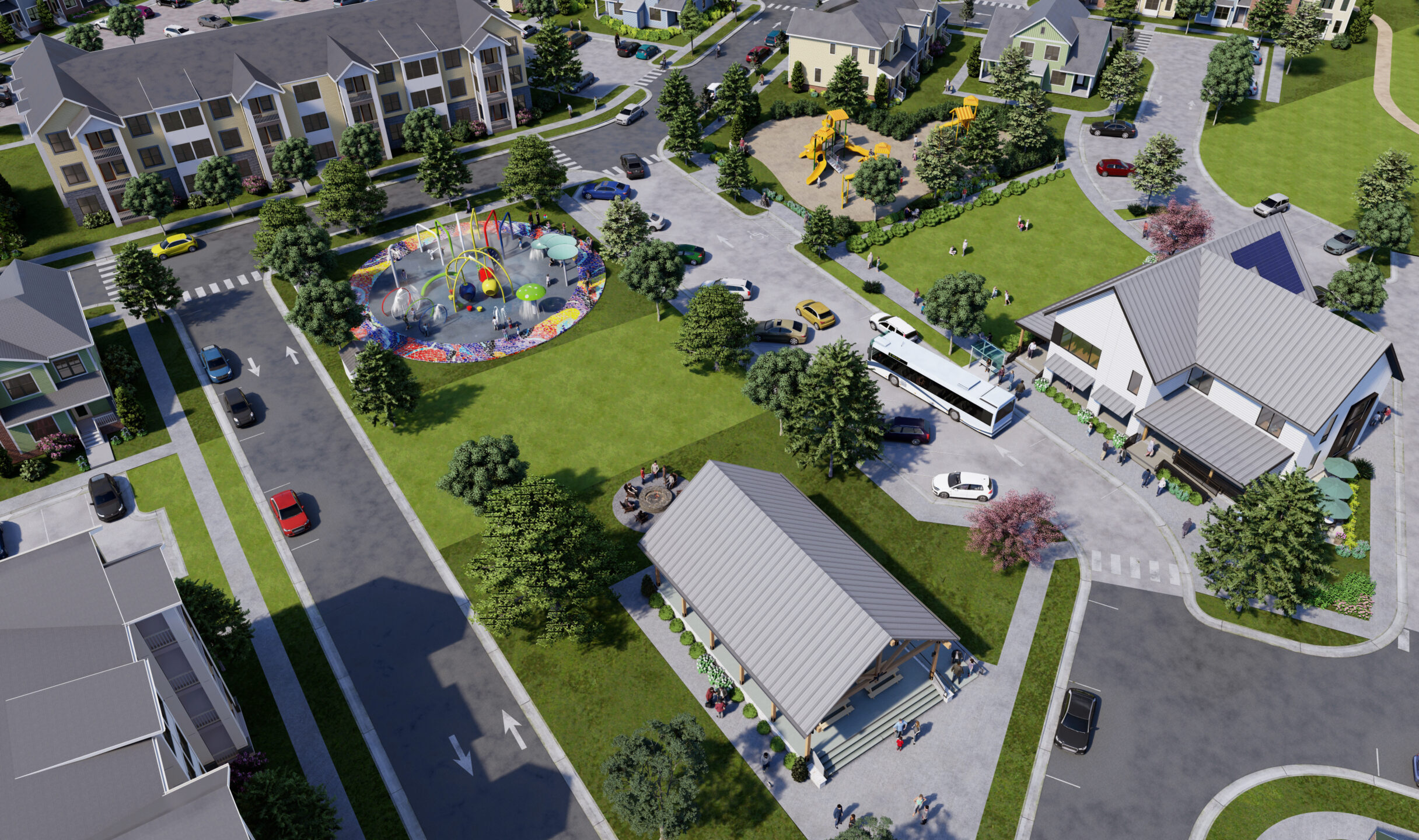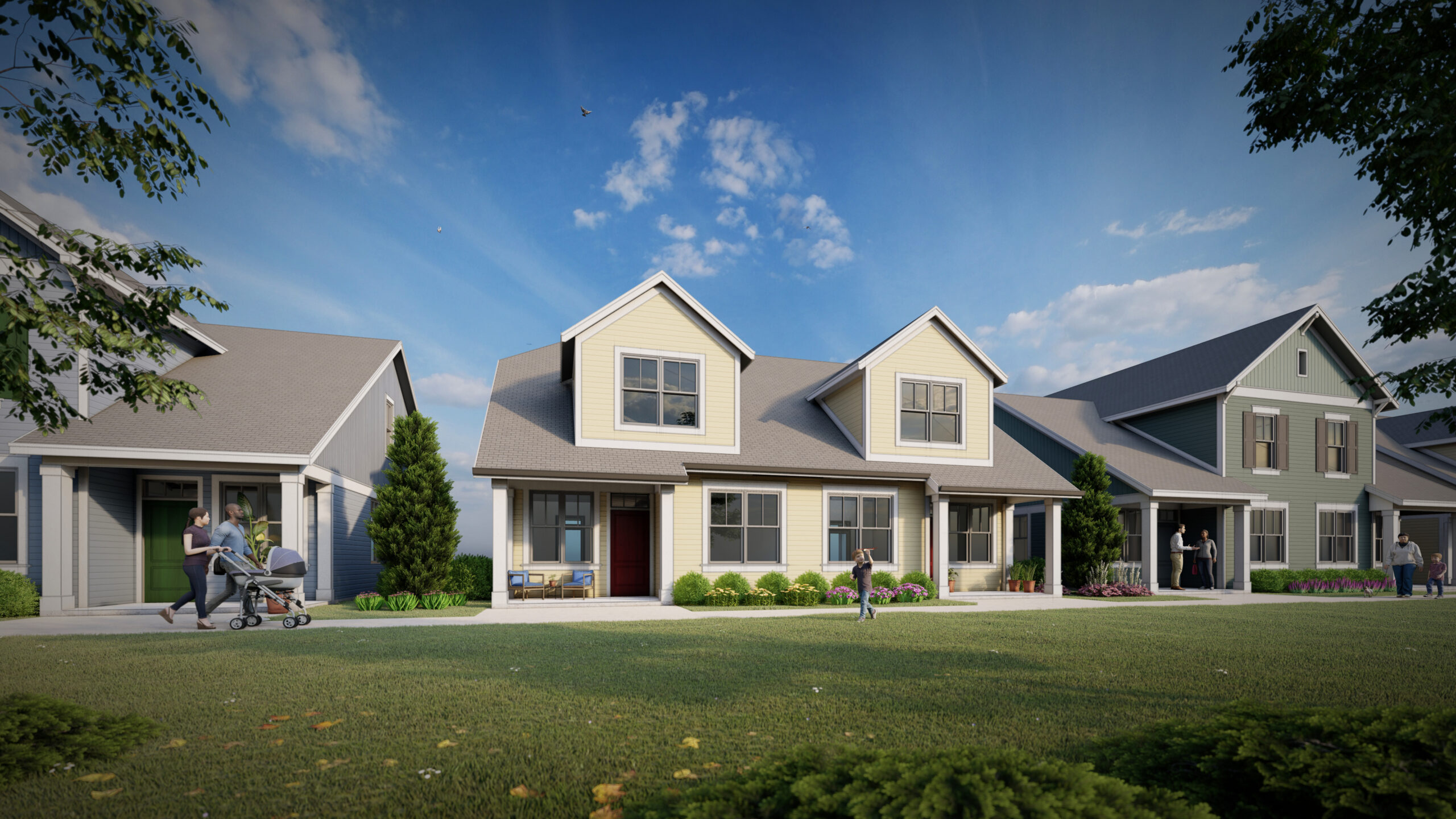 Elevating Healthy Lifestyles.
Residents will enjoy convenient access to public transportation and an improved pedestrian and bicycle environment, complete with access to scenic trails and charming pocket parks nestled within the community. Three retention ponds, a walking trail, and a 5.7-acre Resource Conservation District actively supports the preservation of the stream running through a portion of the site.
Fostering a thriving community.
The two-story 3,420 square foot community center with serve multiple functions, such as HOA Meetings, pot-luck dinners, a mentoring and literacy program, and more. Additional amenities include a dog park, community garden, kid's splash pad and playground, fix-it shop, basketball courts, and an outdoor pavilion.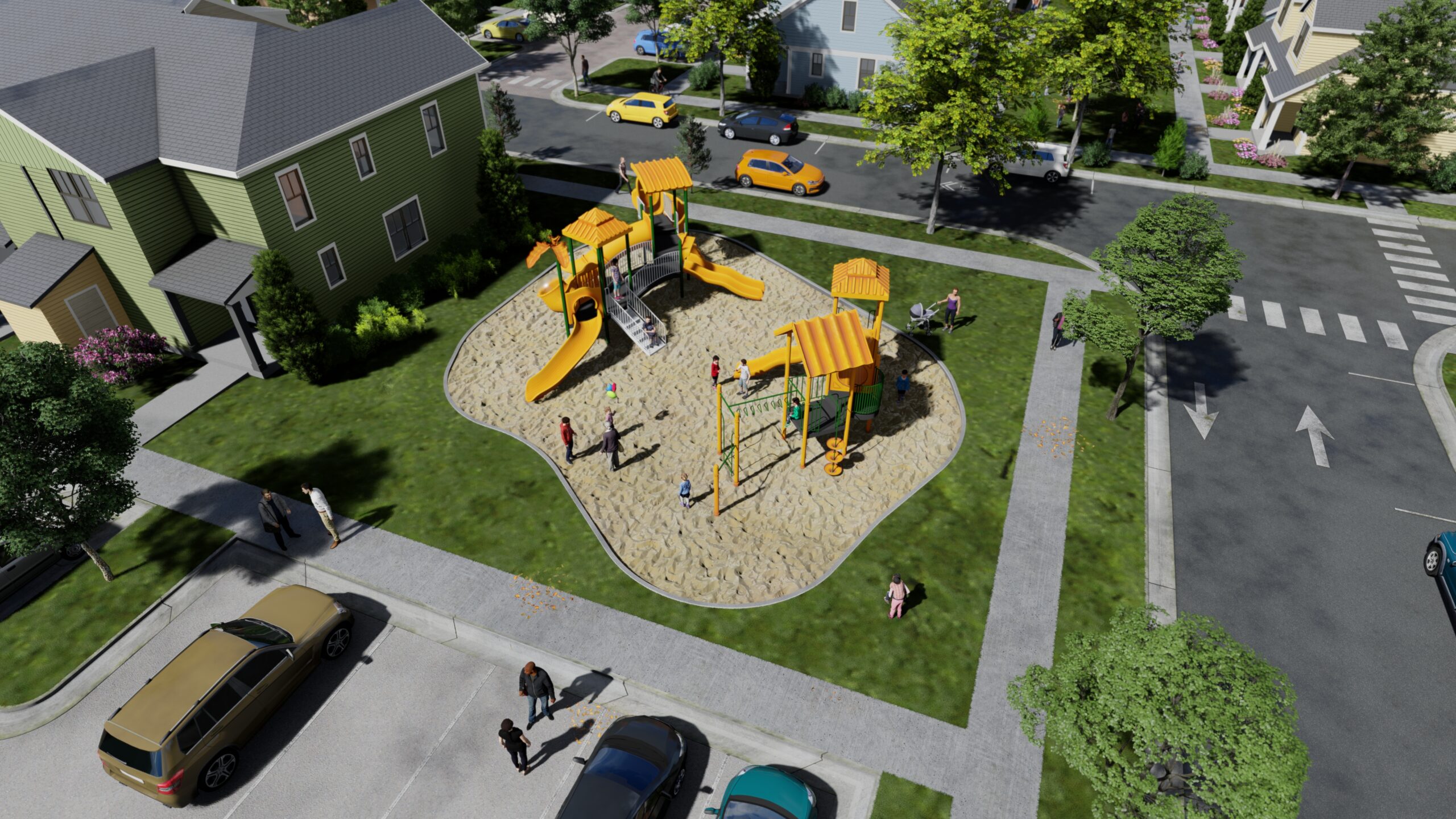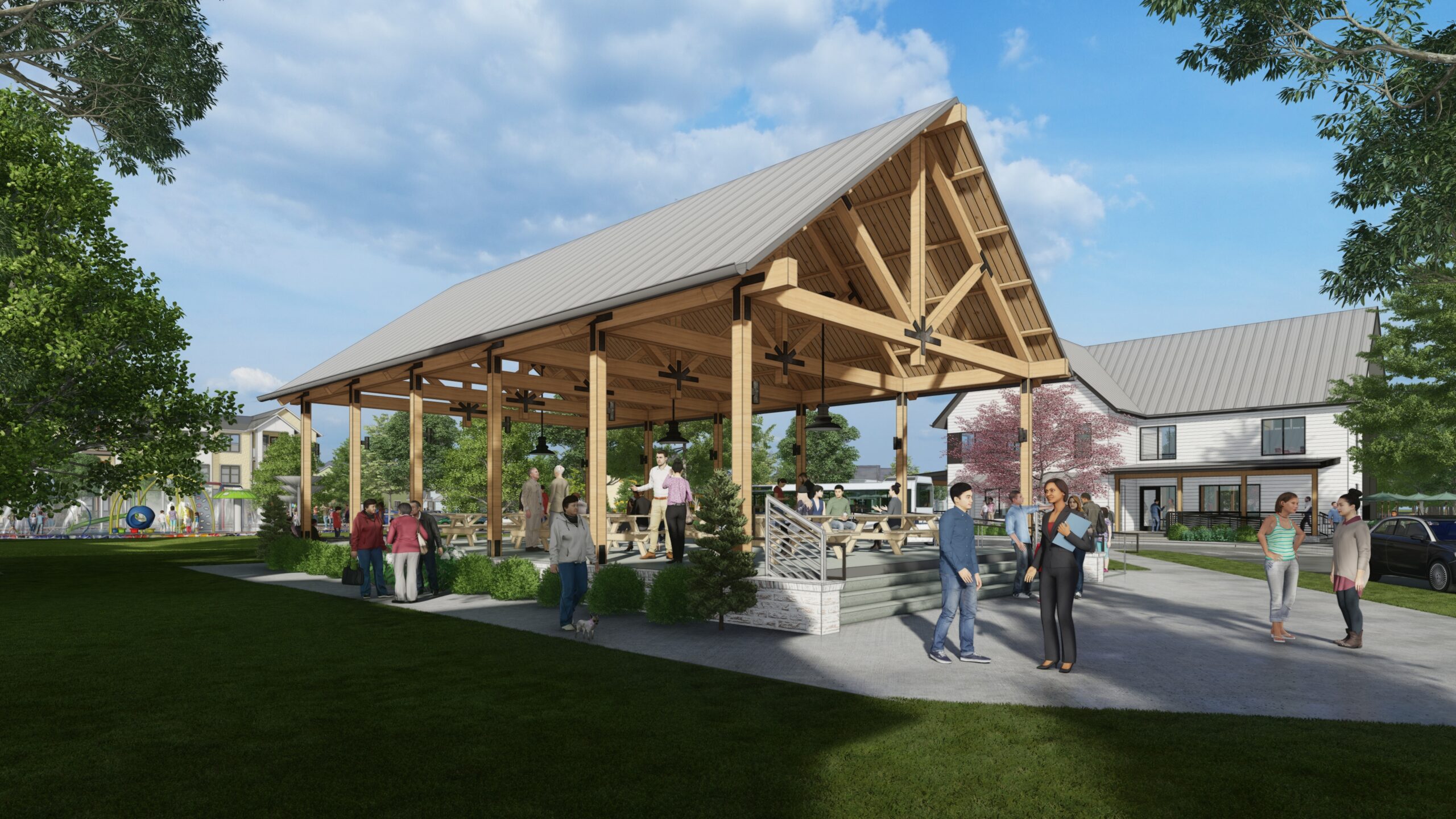 Embracing sustainability.
The picnic pavilion will be constructed using reclaimed lumber sourced from the trees of Weavers Grove. In an effort to optimize water use, the splash pad has been designed with a recirculating water system. Additionally, both the community center and Habitat homes will be equipped with solar panels wherever ample sunlight is available for harnessing solar energy.