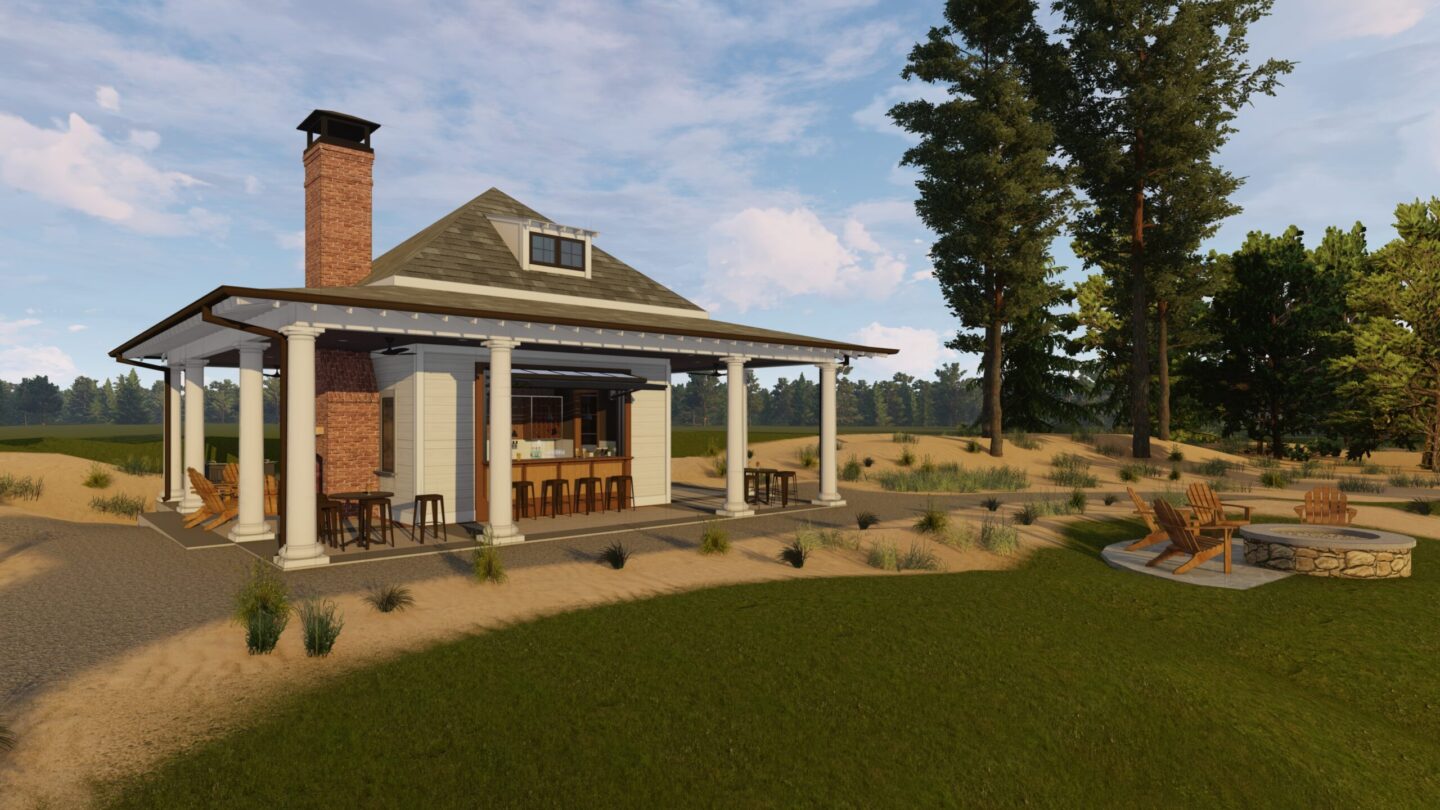 Services
Architecture, Landscape Architecture, Planning
Swinging in Style.
Pinehurst, NC
The Pinehurst Resort was in need of a space that would redefine the experience for golfers and visitors alike. They needed a place where people could sit back, take in the views of the resort and enjoy a break from the course.
A beacon in Pinehurst.
The Cradle Crossing stands as a beacon, inviting all who seek an extraordinary union of tradition and modernity. It is a destination where golfers and visitors become part of a narrative that transcends the game itself, where every glance is a nod to the past, and every toast a salute to the future.
Transcending the ordinary.
One of Pinehurst Resort's most beloved and iconic vistas offers a breathtaking overlook of the third hole's Punchbowl green and the fourth tee. As the sun dips below the horizon, casting its golden hues upon the landscape, The Cradle Crossing comes to life. An open-air bar, a bustling heart that pulses with camaraderie, offers a tapestry of seating options. Cozy fire pits cast their warm glow, inviting conversations that dance in the night air. Restroom facilities, discreetly nestled, offer respite without interrupting the flow of the experience. With meticulous attention to detail, it is designed to ensure every guest is met with exceptional service. Two bartenders stand ready, their skills honed to perfection, promising an experience that transcends the ordinary.