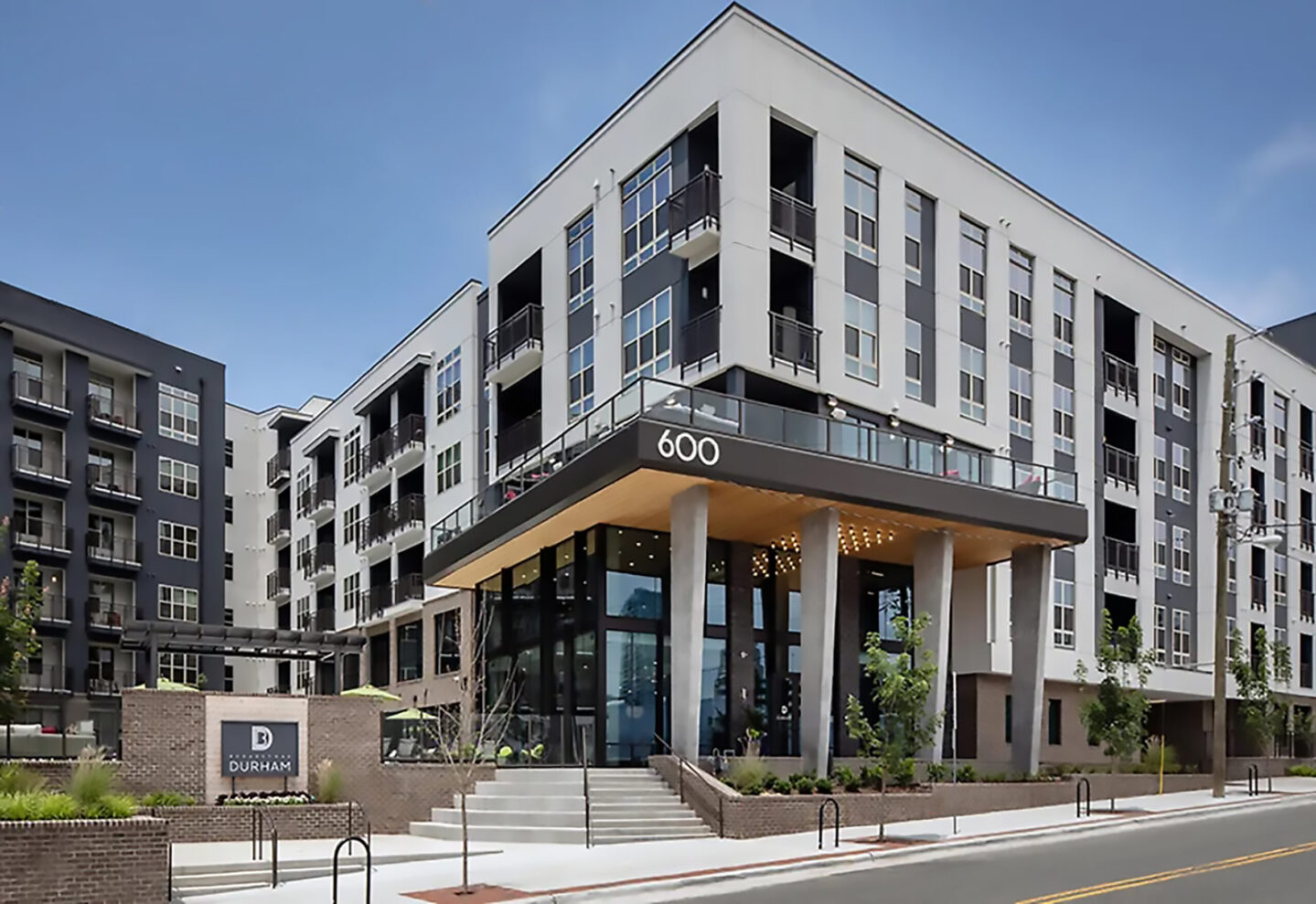 Services
Architecture, Landscape Architecture, Planning
Project Size
340 units
9,050 sf amenities
Honoring & Transforming History.
Durham, NC
Once a bustling hub of hospitality, the site of the old Crown Park Hotel in downtown Durham faded into a relic of the past. Its walls stood silent as the vibrant city life continued to pulse around it. That was until Alliance Residential saw not a dilapidated structure, but a canvas for luxury living in Durham.
Innovation & remembrance.
Alliance Residential stepped in and shared the design vision to infuse the heart of Durham with modern luxury while paying homage to its storied past. The design intention was a delicate dance between innovation and remembrance, a task that required not just architectural expertise but a deep understanding of Durham's soul.
Durham grit inspires design.
The design team drew inspiration from the Durham neighborhood, envisioning a multi-story glass entryway that would serve as a beacon of modernity and luxury. The plan was to craft 342 luxury apartments that would offer a living experience as rich as the city's cultural tapestry.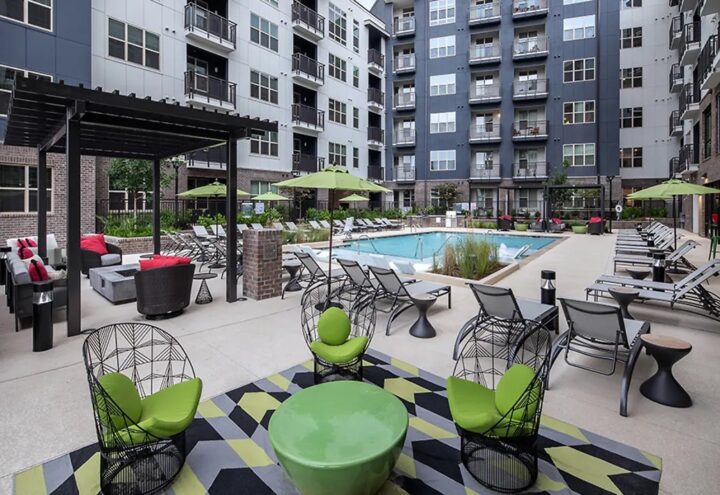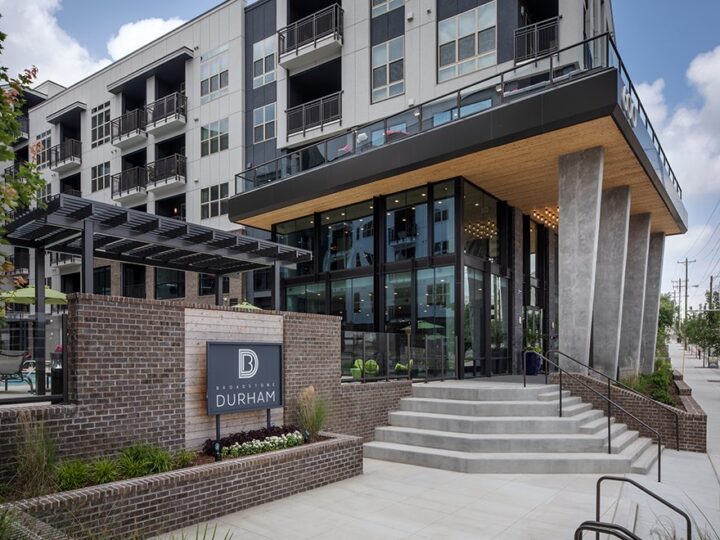 Mastering the topo.
Melding with the Earth's own artistry, the building's form steps gracefully with the topography, descending over 55 feet across the site. This architectural cascade contributes to a symphony of courtyards, a harmonious blend of built and natural environments.
Rejuvenation & the future.
Broadstone Durham's story is one of resilience and vision. It's a tale of how a forgotten structure was reimagined into a vibrant community, offering a blend of luxury and comfort. It's a testament to the belief that within every challenge lies an opportunity to create something extraordinary. As residents step into the light-filled atrium, they're not just entering their apartment building; they're becoming part of a living, breathing piece of Durham's ongoing story. Broadstone Durham stands not just as a collection of luxury apartments but as a landmark of rejuvenation, a symbol of what's possible when the past and present converge to create a future filled with promise.