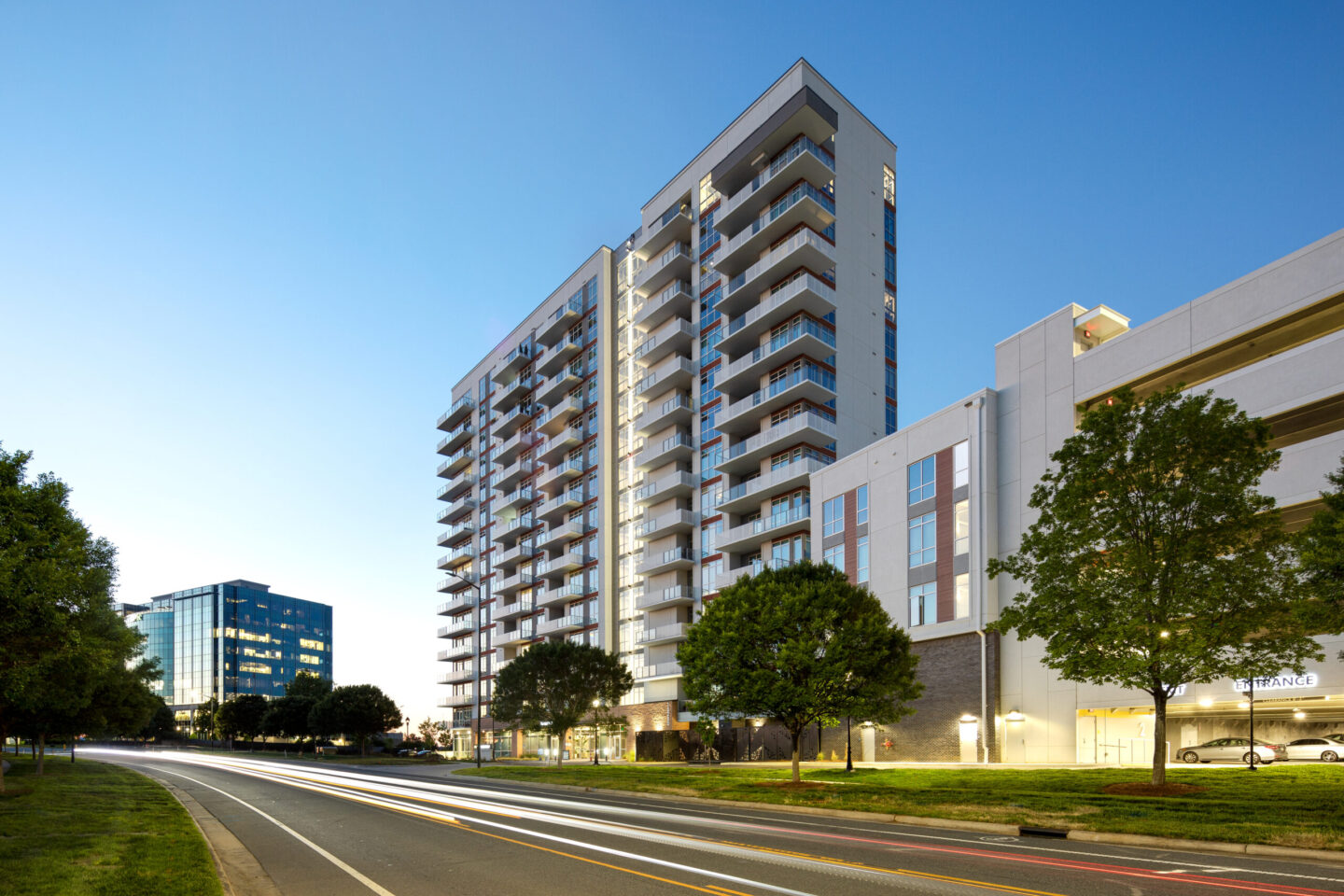 Project Size
High rise – 126 units
Low rise – 86 units
Construction Type
High rise – type I-A
Low rise – type III-A
Suburban Luxury Reimagined.
Ballantyne, NC
Towerview Ballantyne reimagines high-rise living in the suburbs. The apartment community is urban-style living with both a high-rise and mid-rise tower, allowing flexibility in offerings for its residents. The buildings serve as a front seat to the new Ballantyne mixed-use community envisioned to become the heart of the Carolinas, where visitors can watch an afternoon concert, visit restaurants and entertainment venues, or shop at boutique retail stores all within walking distance of its front door.
Private luxury.
The buildings surround the saltwater pool and courtyard, providing poolgoers a retreat from the buzz of the Ballantyne community. The courtyard offers respite and community to the residents of Towerview in the form of outdoor kitchens, cabanas, and seating nestled in the landscape features.
Imagining the resident's experience led to an expansive fitness area, dog run, two-story amenity space, and co-working space. The tower's crowning jewel is a spacious indoor/outdoor rooftop amenity deck prime for social and corporate events with breathtaking views of Uptown Charlotte as its backdrop.