Scale & Function: Balancing Peace Outdoors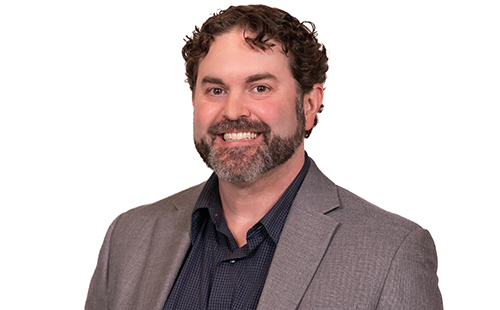 Elliot Buff, Landscape Architect for Peace Raleigh Apartments, discusses the design opportunities presented by this transformative mixed-use project, and how it resulted in the final design of Peace's courtyards and outdoor spaces.
Landscape Architects design with a vision of how others will experience spaces. What was the vision for the courtyards and outdoor spaces at Peace?
Our goal was to create a distinct balance between private and public spaces as well as an appropriate scale of the building to outdoor spaces for this over 400-unit multifamily community. We considered several points of view from an appealing layout at a bird's eye view to the view residents have from the surrounding 8-stories that look down upon these spaces. This pool courtyard was a unique feature at Peace and stood out from others we have designed. Typically, when we are considering design opportunities, we are working with up to five-story buildings surrounding a central courtyard that create a balanced scale between the building and open space. Peace allowed us to take advantage of taller heights and a bigger audience. We could expand our creativity to create a visually appealing space from above that balanced the expansive views of the courtyard flanked with private spaces for a more intimate setting for its residents. We created spaces and an outdoor experience that complemented the height of the building.
What were some unique opportunities Peace Apartment's outdoor spaces presented?
When designing an elevated pool courtyard situated over a concrete podium, it becomes a lot about viability. Fortunately, we had plenty of space to incorporate rich, lush landscape within the pool's courtyard. As landscape architects, we must make sure we have the right amount of cubic-square-footage to allow enough room for plants to grow, survive, and thrive for years to come. Since Peace's pool courtyard is much larger than your average residential pool courtyard, it allowed us to incorporate smaller trees instead of solely shrubs, which was fun to expand our options when designing the space. What is also unique about designing landscape over a concrete slab podium was creating an entirely natural environment in a very artificial setting. Performing sun studies and shade studies to see how the sun angles will affect the plants in the space so you can plant the right plants where there is sun exposure and plant the right plants where there is a lot of shade becomes really important.
How did having all facets of Cline's design services (architecture, land planning, and interior design) impact the design of Peace Apartments?
Working with our interior design team on this project allowed for smaller details and hardscape elements to coincide with aspects of the interior design in Peace Apartments. We tried to have the same overall look and feel while using complementary materials. For example, if residents are walking out of the clubroom space to the courtyard and walkthrough terrace area, the materials complement each other to create a seamless experience. Our landscape architecture team collaborated with interiors to choose pavers that mimicked the interior flooring to create that cohesive experience for residents and visitors. In addition, we worked together on many exterior wood elements, such as the wooden benches in the courtyard used to soften the overall aesthetic. I believe the wood elements in the exterior spaces really speak to many interior design concepts throughout the project.
Did you face any challenges during the design process that altered the initial design?
We faced a few challenges – the first being the vastly higher building height and number of residential stories surrounding the pool courtyard. There are 8-stories of units overlooking Peace's courtyard. Typically, our designs consider a 3- or 4-story building that surrounds the residential courtyard on all four sides.
The second challenge involved determining the scale for many of the courtyard's features, including the wood-slatted trellis. The trellis provides a more intimate seating area for residents to socialize making it a smaller space that we would need to scale just right to keep with the courtyard's surrounding elements. With residents surrounded by 8-stories of units within the courtyard, we wanted to make sure we designed a trellis that was not perceived as "too tiny" in such a large, open-air space.
The final challenge we faced was balancing an elevated pool with ground-level apartments and spaces. It was an exciting design challenge that brought the entire design team together from architects to structural engineers. The pool courtyard is a little higher outside of the first-floor residents' balcony and windows, so we had to account for the elevation of all the retaining walls that hold in the landscaping, ensuring we were not creating something imposing to those lower residents' balcony and window space. We envisioned their experience, leading to a design that would balance privacy and space by boasting lower retaining walls with attractive foliage.
What is one of your favorite spaces in Peace Apartments?
My favorite space is the terrace overlooking the Smoky Hollow development and the walkthrough space that connects the terrace to the pool courtyard. It is exciting to know that the skyline views will change dramatically for the next 5-10 years as the Smoky Hollow development continues to grow. One fun element the landscaping architecture team was able to incorporate in the walkthrough area was some curvilinear planter walls mimicking the building's organic curve through that pass-through space. I also really love the courtyard trellis. I think it has some great feature elements and really complements the overall architecture.