Cline Employees Gain Firm Ownership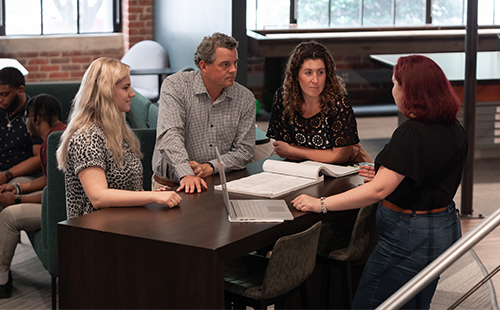 Cline Design is thrilled to announce the implementation of an Employee Stock Ownership Plan (ESOP) now in effect following the retirement of its founder. The tax-qualified strategy enables employees at Cline Design to own a portion of the company in the form of a unique retirement plan based on the number of consecutive years working at the company and with no personal contribution required.

In addition to a 401K contribution match, paid time off, maternity leave, a competitive health insurance package, flexible spending accounts (FSA), professional development and continuing education offering, exam fee reimbursements, and annual bonuses, the ESOP is an added benefit for Cline Design's employees' retirement savings plan.
"We believe that the ESOP will be a valuable tool for attracting and retaining top talent and motivating our employees to work towards the company's long-term success. It also reinforces our commitment to building a culture of ownership and accountability throughout the organization," stated Michael Mesnard, President and Managing Partner.
Cline Design has been in the process of shifting towards a partially employee-owned company for the last four years. Mesnard credits the smooth transition to a proactive succession plan supported by the partners and board members of the firm.
"An ESOP seemed like an obvious next step for us to proceed with, especially when we knew upcoming retirements for multiple owners in the company were around the corner. We also care about the well-being of our employees and want them to have the best retirement benefits possible. I think it's also a great choice for us, based on a cultural perspective. We hope it helps increase the motivation and retention of our team because we want people to invest in this company and be a part of its long-term success, " said Managing Partner and Design Director Cari Jones.