Cline Design Joins Empowering Conversation at Women in Charlotte Development Panel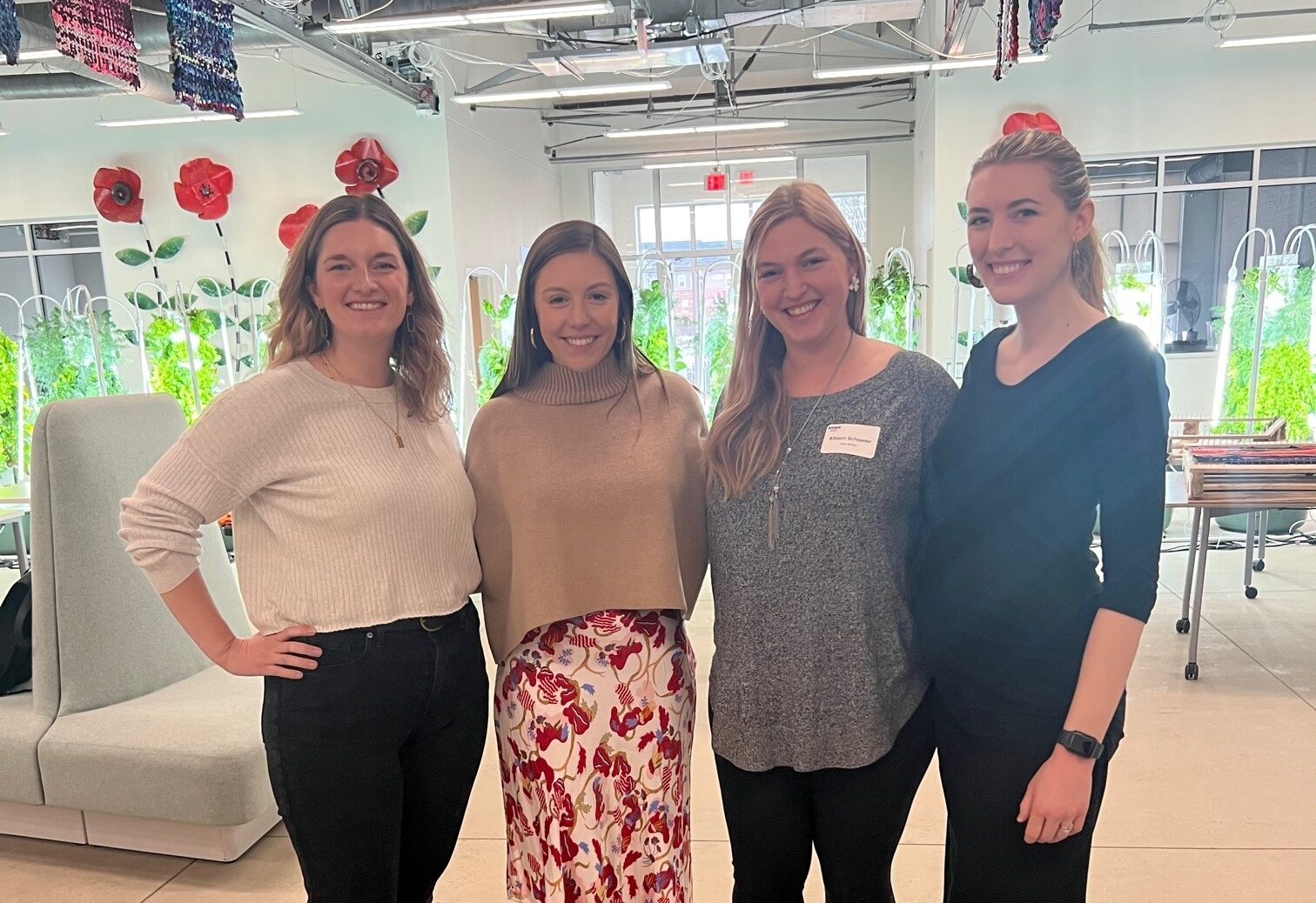 The Society for Marketing Professional Services (SMPS) Charlotte Chapter hosted its "Women in Charlotte Development" panel discussion on January 12th, 2023.
Anna Lynch, P.E., moderated the panel from Lynch Mykins Engineering. The panelists included Rachel Russell Krenz from Ram Realty Advisors, Lilias Folkes John from the City of Charlotte, and Jennifer Sharabba from Crescent Communities. The event highlighted private and public developments the Charlotte region continues to see in its development boom from the perspective of these amazing women making headway in the commercial real estate industry. They touched on their personal experiences that led them to their career and how they navigate the industry.
Those in attendance appreciated their encouraging discussion, as did Cline Design's participants, who walked away feeling inspired by the headway women are making in the A/E/C and commercial real estate industry.
I walked away from this event feeling incredibly empowered to be a woman in our industry. I loved one quote: "Walk into every room as if you belong there."
It is always inspiring to hear from women in leadership, especially when it concerns our profession. Listening to how the panelists assumed their current positions gives me continued optimism for the future of architecture and development."
The panel discussion was great and offered differing perspectives regarding Charlotte's development which I really enjoyed listening to. Events like this are a nice way to network with other women in the industry."
Change is happening, and we still have a long way to go. It was empowering and inspiring to hear each panelist's journey to the position they are in now and how they have seen the ratio of women in our industry increase over the timespan of their careers. There was also a discussion on continual change around affordable housing. There was a unanimous consensus that there needs to be a level of change that has yet to be unlocked to break down the roadblocks that each panelist faces in their day-to-day efforts to assist with resolving the shortage of affordable housing."