Charlotte Office Expansion Fuels Growth in LoSo District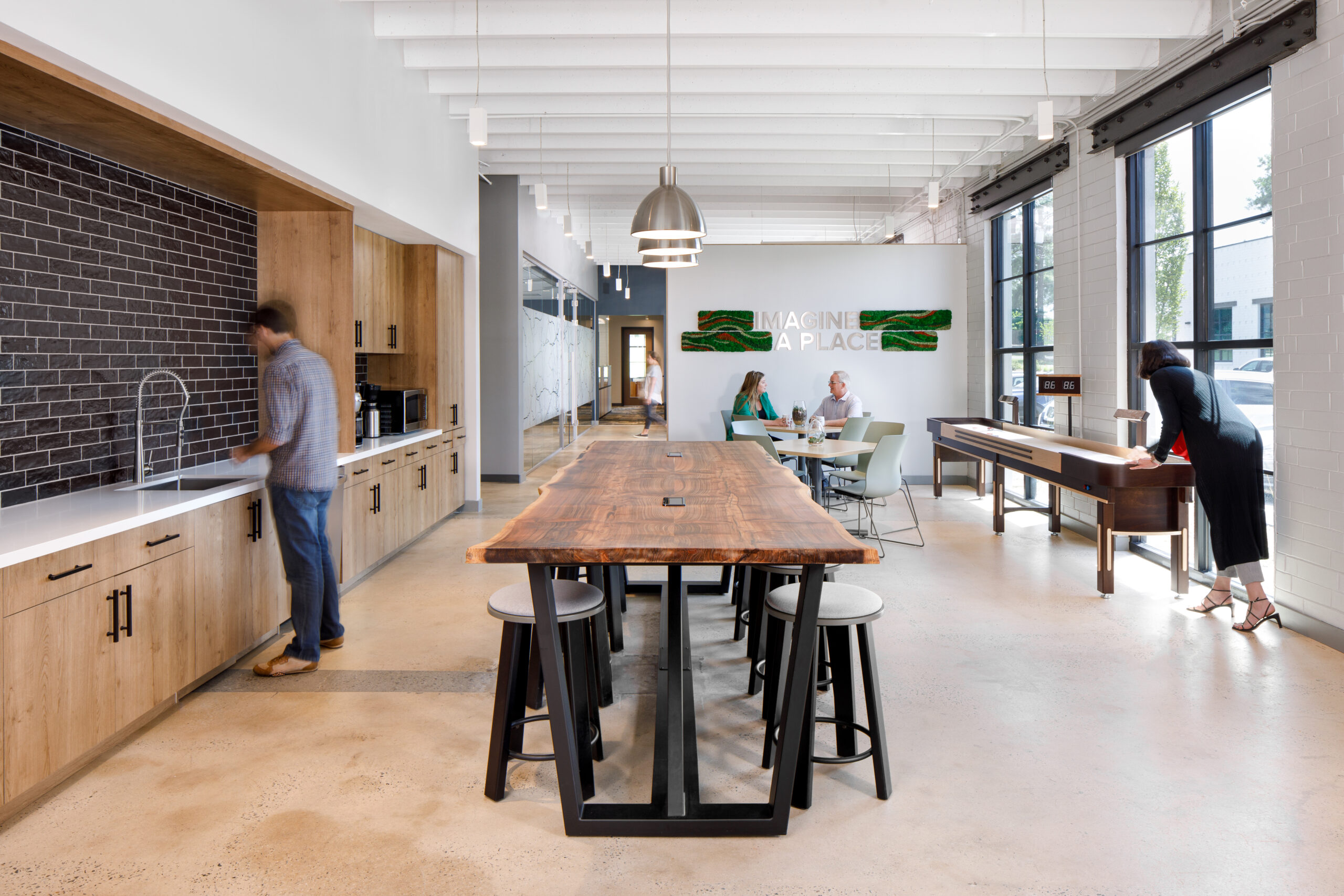 Cline Design is pleased to announce the expansion and relocation of their Charlotte Office. They have partnered with Park Commercial Real Estate to redevelop Peterson Corners on Peterson Drive near Old Pineville Road in the resurging Lower South End (LoSo).
Cline quickly outgrew its current office located in South End. They searched for new, nearby space with a continued desire to make an investment in Charlotte's emerging real estate market. Concurrently, Park Commercial wanted to increase its presence in the Charlotte market, prompting them to search for new office space as well. Cline and Park Commercial partnered to purchase the two properties resulting in the new Peterson Corners campus.
Peterson Corners comprises two buildings, 220 and 230 Peterson Drive, totaling 20,000-square-feet of rehabilitated office space. Construction is scheduled to begin at 220 Peterson in early August with completion in January 2021. Cline will occupy the entire building. Construction of 230 Peterson is scheduled to commence by the end of 2020 with Park Commercial Real Estate occupying a portion of the building. The project is 65% preleased with Cline and Park Commercial Real Estate as the tenants. Wharton Smith of Charlotte has been selected as the contractor for both buildings.
"We are committed to Charlotte's continued growth and proud to invest in the emerging LoSo District." expressed Gary Cline, AIA, President and Managing Principal of Cline Design. "To have this opportunity to work with Park Commercial and MetroProperties to develop the future Peterson Corners, and to have our design team imagine the future of our Charlotte office is one of the most exciting opportunities in our over 30-year history."
"Peterson Corners is a perfect fit for LoSo. We are super excited to have the Cline Design team bring their expertise to this project and look forward to our offices being next door to each other," says Michael Catanese, founding partner at Park Commercial.
Over the last three years, Cline has witnessed a surge in adaptive re-use projects in the Charlotte market including the nearly 20 projects they have recently designed. By the end of 2020, Cline will have rehabilitated approximately 250,000-square-feet of space. Most notably, these projects include the Bowers Fibers manufacturing site – now home to tenants such as Brewery at 4001 Yancey, Chef Alyssa's Kitchen, SentryOne, and IMS. Other projects include The Avenues at Atherton, 3601 South Boulevard., Chadbourn Mill – a 1930's hosiery mill and soon-to-be 43,000-square-foot mixed-use development in NoDa, and Salt + Vinegar – previously Mitchum Quality Snacks' Manufacturing Plant.