Celebrating New Charlotte Office One Year Later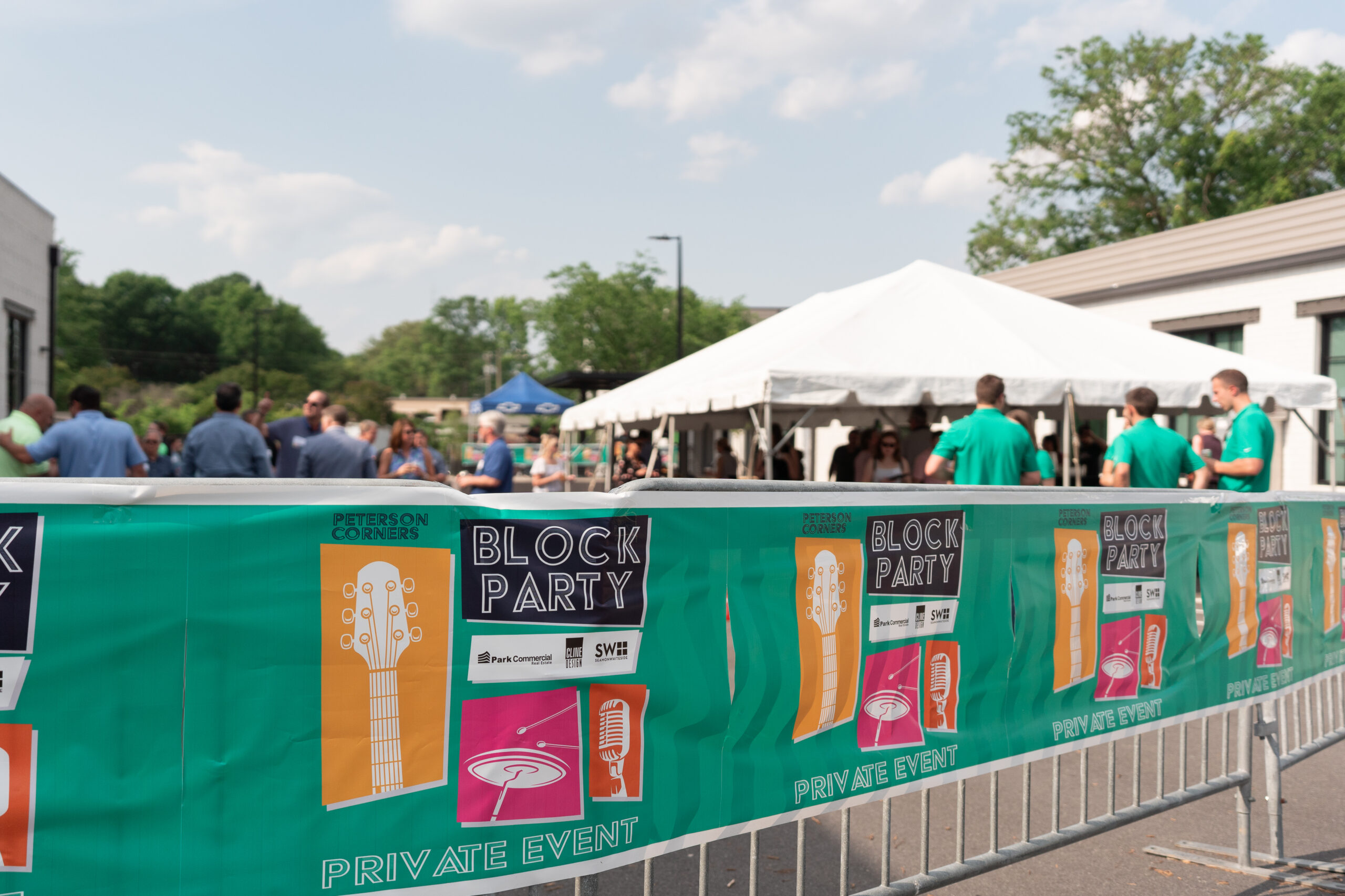 As we're all too familiar with, the pandemic has had a significant influence on schedules and business operations. Cline Design's Charlotte office would not be immune. Moving in January of 2021, they would, out of an abundance of caution, put off inviting their staff, clients, and partners to celebrate their new home. Fast forward to May of 2022, the team found themselves celebrating their space alongside their neighbors.
Originally built in 1969, Peterson Corners occupies 20,000-square-feet of space split between two, one-story buildings. The buildings have housed a diverse group of tenants over its history including warehouse facilities, a distillery, and a fitness gym to name a few. Cline wanted to stay true to Lower South End's "warehouse distribution district" feel and create a space that would embrace its history as well as accommodate its future.
"We felt like the neighborhood embodied Cline in a way. Lower South End is this up-and-coming urban district with a lot of growth. We have been experiencing a tremendous amount of growth, so much so that we grew too big for our previous Charlotte office. We wanted somewhere that was very walkable, and was surrounded by other unique spaces, such as the Bowers Fibers adaptive reuse building we designed across the street from Peterson Corners," said President, Michael Mesnard.
Cline's Charlotte office occupies the entire building of 220 E. Peterson Drive, while Park Commercial Real Estate and SeamonWhiteside occupy 230 W. Peterson Drive. Their home-away-from-home is conveniently located a block away from Brewers at 4001 Yancey, Olde Mecklenburg Brewery, Queen Park Social, and more.
Cline's integrated services of architecture, interior design, and landscape architecture designed the details of their two-parcel micro-community of architects, engineers, and real estate brokers, which originally opened its doors in February 2021.
"We had a great time catching up with old and new faces at the party, and hope everyone enjoyed it as much as we did. We could not think of a more perfect way to celebrate than with our neighbors who also share the same mutual contacts in the AEC industry. Our hope is that next time you visit us, the space will feel like home and you'll be inclined to stay for a beer from our tap, play shuffleboard in our cafe, or relax out on our patio", said Director of the Charlotte Office, Orlando Pizarro.